Advising collegiate media is a unique niche. Your colleagues are at other institutions spread across the country, not simply in the same newsroom or down the hall from your office. Meet your colleagues and other experts in college media at an in-depth training course geared for all advisers.
In this workshop, we'll discuss the role of the adviser, and its joys and challenges; how to recruit, train, manage and motivate students; and the basics of a wide variety of areas, including technology, media law and ethics, campus relationships, and finances. You'll walk away with knowledge of how to advise collegiate media, resources for who to contact when touchy subjects come up during the course of the year, and we hope a feeling reinvigoration for your role as an adviser.
The top five reasons you should sign up for the adviser track:
It's geared for both newer advisers and older advisers, so everyone can get something out of it.
You'll meet and get to know a group of new colleagues from across North America.
If you want the College Media Association (CMA) official Adviser Certification certificate, you can earn it!
And if you already have the certification, you can skip some sessions and drop in on sessions in any of the other tracks.
Regardless of where you are in your advising career, you will take back to your campus some new tips and tricks for your role, your department and your students.
What to bring:
A smartphone
Something to take notes with or on
What to wear:
Comfortably and casual clothing
What to have:
A positive attitude
A readiness to learn
A willingness to meet and talk with your peers
---
SCHEDULE
Friday, July 13
8:30-9:30 a.m. Morning all group session: diversity panel discussion
9:30-10 a.m. Networking break
10-11 a.m. Advising 102: Policies & Procedures
11 a.m.-noon Advising 201: Training Students
Noon-12:30 p.m. Advising 202: Relationships on Campus (first half)
12:30-1:30 p.m. Lunch break
1:30-2 p.m. Advising 202: Relationships on Campus (second half)
2-3 p.m. Advising 203: Connecting with Resources
3-4 p.m. Special Topics: CBI presentation on radio (with Jessica Clary & crew)
4-5 p.m. Law 101 for Advisers (using presentation from Frank LoMonte, SPLC)
7-9 p.m. Potential group activity
Saturday, July 14
8:30-9:30 a.m. Morning all group session: #MeToo talk
9:30-10 a.m. Networking break
10-11 a.m. Special Topics: Setting your own ethical compass
11 a.m.-noon Special Topics: Production Schedules, Sacred Cows & Student Buy-In (the campfire rule)
Noon-12:30 p.m. Lightning round: Top 26+ items from Advising 101 — add their own to the growing list
12:30-1:30 p.m. Lunch break
1:30-2 p.m. Lightning round: roundtable group discussion — Recruitment & Retention: what has worked and what hasn't?
2-3 p.m. Special Topics: Incorporating multimedia into your student media orgs & recruitment for specialized skill-sets
3-4 p.m. Special Topics: Starting a special issue (orientation, readers' choice, etc.) — with guest presenter Paul Bittick, CMBAM
4-5 p.m. All group session: guest presenter (coordinated by CBI and CMBAM)
Sunday, July 15
9 a.m.-10:15 a.m. "We are all on the island!" Getting involved in CMA and staying in touch
10:30 a.m.-noon Closing keynote session
---
INSTRUCTORS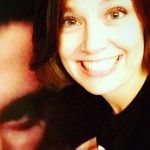 Allison Bennett Dyche is the Director of Student Media at Virginia Commonwealth University in Richmond, Virginia. She previously served as the Assistant Director for Student Media at Appalachian State University in Boone, North Carolina, and as the Assistant Director of Student Media at the Savannah College of Art and Design (SCAD) in Savannah, Georgia. Allison holds a Bachelor of Science in Journalism from Georgia Southern University and a Master of Arts in Documentary Photography from SCAD. She is enrolled as a Ph.D. student Media, Art and Text (MATX) interdisciplinary program at Virginia Commonwealth University, and is focusing her research on audio storytelling and podcasting. She has been a member of CMA since 2009, and became Vice President for Member Services in fall 2017. She's an INTJ in Myers-Briggs and a green in True Colors, but will do her best to make all members of CMA feel welcome and connected.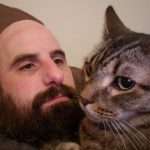 Bryce McNeil is the Assistant Director for Student Media at Georgia State University in Atlanta, Georgia. As a graduate student, he managed Album 88 (WRAS-Atlanta, GSU) and as an undergraduate, he managed Caper Radio (Cape Breton University). Bryce holds a Bachelor of Arts (CBU), Master of Arts (Maine) and a Ph.D. in Communication (GSU). In addition to presenting at CMA conventions, he has also recently presented at Popular Culture Association South and Southern States Sociological Association conventions. He has been a CMA member since 2008, and became Secretary in fall 2016. He is also the Treasurer for the Southeast Journalism Conference. He's Canadian (and you can expect this to come up a lot in conversation) and as an ENFP-T (Campaigner), he hopes that in some way, you'll be inspired to change your world after this convention.