Successfully managing student radio, video and multimedia organizations requires mastery of technology, legal issues, organizational development and more. CBI's Broadcast Management track will provide attendees with the skills they'll need to succeed in this unique field. Designed for student leaders, new advisers, and veteran advisers looking for a refresher, this intensive training will ensure you'll hit the ground running in the new school year.  Topics will include FCC rules and regulations, building and organizing your team, copyright laws, producing content, underwriting sales and much more.
What to bring:
Portable recording device of your choice
---
INSTRUCTORS: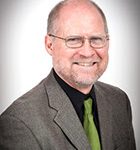 John Morris, University of Southern Indiana
John Morris is the Faculty Advisor of 95.7 The Spin and an Instructor of Radio & TV at the University of Southern Indiana. John has been at USI since 1992. Prior to his shift to the college life, he worked in radio sports, news and sales at radio stations in Indiana, Idaho and Missouri. John has degrees from the University of Wyoming and Indiana State University.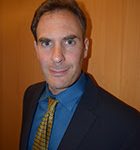 Greg Weston, University of Pittsburgh
Greg Weston is the General Manager of WPTS-FM at the University of Pittsburgh.  Prior to his shift to college radio advising in 2004, Greg worked in commercial news/sports/talk radio, including stints as Program Director of radio stations in Pittsburgh, Pa. and Baton Rouge, La., and as Executive Producer of the Pittsburgh Steelers Radio Network.  He is a graduate of Northwestern University, where he gained his first experience in college radio at WNUR-FM.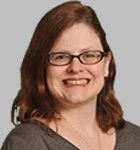 Jamie Lynn Gilbert, North Carolina State University
Jamie Lynn Gilbert is the associate director of student media at North Carolina State University and adviser to student radio station WKNC-FM. She began her broadcast career in 1997 at a "mom and pop" AM/FM combo in her hometown of Bad Axe, Mich. As an undergraduate in journalism and telecommunications and film at Eastern Michigan University, Jamie Lynn worked as a board operator and music host for NPR-affiliate WEMU, as news director of the student carrier current station WQBR, and as a news reporter for the Eastern Echo. In 2011, College Media Association named Jamie Lynn an Honor Roll 4-Year Broadcast Adviser. She was one of only seven advisers honored that year and one of only 13 broadcast advisers ever to be recognized by CMA. Jamie Lynn completed NC State's Pathways Leadership Development Program in 2015, which resulted in her promotion from assistant to associate director. She previously served as secretary of College Broadcasters, Inc and editor of the CBInsights newsletter from 2008-2014.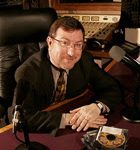 Mark Maben, Seton Hall University
Mark Maben is general manager of WSOU-FM at Seton Hall University and a long-time broadcaster and educator. Mark's broadcasting career began in the early 1980s and he has worn just about every hat there is in radio, including building and running a station from construction permit to full operation.  Mark greatly enjoys teaching and mentoring students.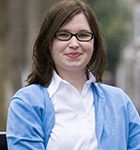 Jessica Clary, SCAD Atlanta
Jessica Clary is assistant director of student media and adviser to SCAD Atlanta Radio at SCAD Atlanta. She previously advised SCAD Radio at the Savannah College of Art and Design in Savannah. Both stations are online-only. In 2011, College Media Advisers recognized Clary as an Honor-Roll multi-media adviser for her work advising SCAD Atlanta Radio and the student newspaper, magazine and online publication at SCAD Atlanta.