Successfully managing student radio organizations requires mastery of technology, legal issues, organizational development and more. CBI's Radio Management track will provide attendees with the skills they'll need to succeed in this unique field. Designed for student leaders, new advisers, and veteran advisers looking for a refresher, this intensive training will ensure you'll hit the ground running in the new school year.  Topics will include FCC rules and regulations, building and organizing your team, copyright laws, producing content, underwriting sales and much more.
What to bring:
Portable recording device of your choice
---
SCHEDULE
Click here to download a PDF of the Organizational Leadership track schedule.
---
INSTRUCTORS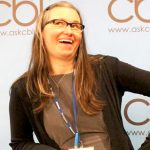 Jessica Clary, CBI IT Content Director, is assistant director of student media and adviser to SCAD Atlanta Radio at SCAD Atlanta. She previously advised SCAD Radio at the Savannah College of Art and Design in Savannah. Both stations are online-only. College Media Advisers recognized Clary in 2011 as an Honor-Roll multi-media adviser for her work advising SCAD Atlanta Radio and the student newspaper, magazine, and online publication at SCAD Atlanta. She holds a bachelor's degree in journalism and mass communication from the University of South Carolina and her MFA in contemporary writing from SCAD.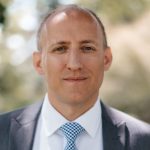 Aaron Cummins is a senior producer and the director of digital content for Westwood One Sports, the national radio home of the NFL, NHL and NCAA March Madness. His first experience with radio came at KCOU-FM, the student-run station at the university of Missouri, followed by an internship at Westwood One, a five-year stint at the VH1 Radio Network in New York and now more than a decade with Westwood One Sports. He's covered nine Final Fours, 10 Masters, seven Super Bowls, two Stanley Cup Finals and countless other games and events. Once upon a time, he was general manager at KCOU and hosted a weekly punk rock show named after a Black Flag song.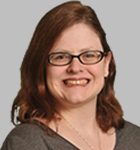 Jamie Lynn Gilbert, CBI Treasurer, is the associate director of student media at North Carolina State University and adviser to student radio station WKNC-FM. She began her broadcast career in 1997 in her hometown of Bad Axe, Michigan. As an undergraduate at Eastern Michigan University, Jamie Lynn worked as a board operator and music host for NPR-affiliate WEMU, as news director of the student carrier current station WQBR, and as a news reporter for the Eastern Echo. After graduation she worked as a program producer and jazz music director at CMU Public Radio at Central Michigan University. Jamie Lynn completed her master's degree in broadcast and cinematic arts at CMU and taught as an adjunct instructor at Saginaw Valley State University.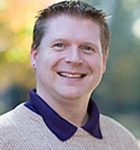 Steven Hames, CBI Secretary, is the adviser to Viking Fusion at Berry College in Georgia. Before coming to Berry, he worked 15 years in local origination television, where he produced and directed documentaries, home and garden shows, commercials, and various live broadcasts of local high school sporting events and concerts. He is a six time Telly Award winning producer, director and editor. Steven graduated with a Bachelor's in Broadcast Communications from Shorter College and a master's in film from Georgia State University.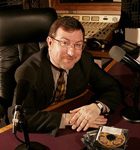 Mark Maben, CBI Development Director, is general manager of WSOU-FM at Seton Hall University and a long-time broadcaster and educator. Mark's broadcasting career began in the early 1980s and he has worn just about every hat there is in radio, including building and running a station from construction permit to full operation. Mark greatly enjoys teaching and mentoring students.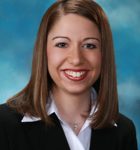 Lisa Marshall, CBI Vice President, is associate professor of communication and station manager of WMCO 90.7 at Muskingum University in New Concord, Ohio. Lisa advises Muskingum's converged student media outlet, Orbit Media. Lisa has taught production, copywriting, convergent media, DJ training, and research courses at her alma mater since 2007. She holds a master's degree from Ohio University in telecommunications and a Ph.D. from Bowling Green State University in communication studies.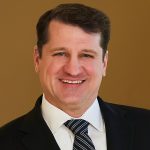 Terry Moore has 29 years of experience representing businesses and individuals in Minnesota and North Dakota in a wide variety of legal matters. His unique background and experience in law and business provide Terry the tools to fix all types of disruptive business problems, from workouts to litigation to transactions. Terry's first job was as an announcer at KANO-AM at the age of 16. He has advised many broadcast clients over the years and even owned radio stations around the United States. His radio Show, "Moore About the World" can be heard Sunday mornings on KQRS. Terry has served as general counsel to the Minnesota Broadcasters Association since 1993. Terry advises business clients in a variety of sectors, with concentrations in media, oilfield services, sports, health care and real estate, drawing on his industry experience and negotiation skills, as well as his background as an entrepreneur.

John Morris, CBI President, is the faculty advisor of 95.7 The Spin and an instructor of radio & TV at the University of Southern Indiana. John has been at USI since 1992. Prior to his shift to the college life, he worked in radio sports, news and sales at radio stations in Indiana, Idaho and Missouri. John has degrees from the University of Wyoming and Indiana State University.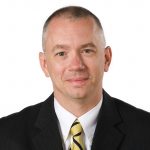 Tim Nelson is a general assignment reporter for Minnesota Public Radio News. He has also covered education and the Republican National Convention since joining MPR in 2008. He is a 20-year veteran of newspapers across the Upper Midwest. He spent 16 years at the St. Paul Pioneer Press, where he covered city government. He has also covered crime, written a recreation page and produced blogs and podcasts. A native of Coon Rapids, Minn., Nelson attended Gustavus Adolphus College and the University of Minnesota.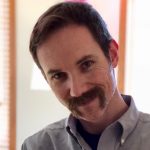 Travis Ryder, from Minneapolis station KBEM, has held positions ranging from weekend announcer to general manager at total of eight college, commercial, and public radio stations. Since he joined Jazz88 KBEM as Program Director in 2014, the station has been the fastest-growing public station in the Twin Cities and now leads the nation's all-jazz stations in audience share. He is also a part-time firefighter/EMT, and lives in the Twin Cities area with his wife, 1 year old daughter, and pug.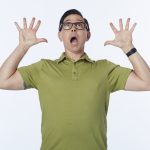 Marc Sanchez has been making audio stories for the past 15 years. He's part of the team that came up with Brains On, the hit science podcast for kids (and adults). He currently works as a producer and sound designer for all Brains On-related shows. He has also worked on several public radio shows and podcasts, including Weekend America, On Being, This American Life, Marketplace and Freakonomics Radio. He has a degree in creative writing from San Francisco State University and came to public radio through a backdoor as a self-taught musician and recording engineer.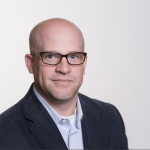 Tom Scheck is an investigative reporter with APM Reports – American Public Media's Investigations and Documentaries unit. Scheck led an investigation that forced the shutdown of a juvenile detention center in northeastern Minnesota and exposed ethical misconduct in the Trump Administration. He also took part in investigations into clergy misconduct the Archdiocese of St. Paul and Minneapolis. That reporting led to the resignation of the archbishop. He also revealed how taxpayer funds were misspent in the administrations of Governor Mark Dayton – a Democrat – and Governor Tim Pawlenty – a Republican. Prior to joining APM Reports, Scheck was a political reporter for Minnesota Public Radio. He covered two statewide recounts, two state government shutdowns, two Minnesotans who ran for president and far too many political events and committee hearings to count. Tom graduated from Syracuse University at a time when students had to rely on radio, newsprint and the library to get information not by Googling it on the internet.

Greg Weston, CBI Immediate Past-President, is General Manager of WPTS-FM at the University of Pittsburgh. Prior to his shift to college radio advising in 2004, Greg worked in commercial news/sports/talk radio, including stints as program director of radio stations in Pittsburgh and Baton Rouge, and as executive producer of the Pittsburgh Steelers Radio Network. He is a graduate of Northwestern University, where he gained his first experience in college radio at WNUR-FM
.