Does your print or online product need a makeover or at least great ideas for package planning? Then, spend four days with one of the best college media and Society of News Design has to offer. Whether you work in newspapers, magazines, online or yearbooks, our faculty will look at fonts, packages, furniture and white space to improve your visual appeal.
The top five reasons you should participate in the Design/Redesign track at the Summer Workshop:
Build a stronger working knowledge of how publication connects with readers through presentation
Focus on fundamentals, with an eye on design trends.
Build your confidence in communicating with editors and staff on design.
Work on a redesign that focuses first on content. Then building upon what works and strengthening what doesn't.
By the end of the workshop you will be able to take design style sheets and new design mock ups back to your publication for use for the next school year.
What to bring:
Packaged (with fonts and images) InDesign files and PDFs of past published pages
Font files you are considering for your redesign
USB flash drive
Laptop with Adobe Creative Suite installed, if you have one
---
INSTRUCTORS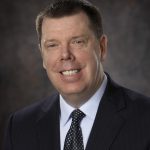 Gary Lundgren, associate director of the Associated Collegiate Press, started his career as the Director of Student Publications at the University of Arkansas from 1988-1999. The "Arkansas Traveler" newspaper and "Razorback" yearbook were consistent ACP Pacemaker and CSPA Crown winners. Lundgren served as CMA Design Committee chair for five years and edited the first five editions of CMA's "Best of Collegiate Design." After 20 years as a Senior Marketing manager for a yearbook company, Lundgren joined ACP/NSPA in 2017. He has earned the CSPA Gold Key, JEA Medal of Merit and NSPA Pioneer. He has taught yearbook and design workshops for high school and college students in 45 states.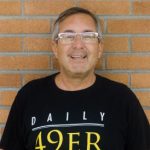 Gary Metzker has been a lecturer at Cal State Long Beach since 2008. He is design adviser for the Daily 49er and Dig Magazine's content and design adviser.
Metzker started in the newspaper business more than 40 years ago by delivering the Sunday Philadelphia Bulletin.
He received his Bachelor of Journalism degree in 1976 at the University of Missouri and his Master's in Communications in 2013 from California State University Fullerton. Metzker has worked at newspapers in Delaware, Missouri, Florida and California. For almost 25 years, he worked at the Los Angeles Times in positions ranging from sports news editor, metro news editor, A1 editor and Senior Editor.
During that time, Metzker was a part of four different Pulitzer Prize-winning staffs for breaking and spot news and was the designer for stories that earned a photographer the Pulitzer for photography and a writer the Pulitzer for best feature. Metzker has also won two Los Angeles Press Club awards and two Medals of Excellence from the Society for News Design.
Metzker teaches Media Design, Introduction to Mass Communications, Writing Across the Media, Introduction to Sports Journalism and Magazine Production at Cal State Long Beach.