Opening General Session
10-11:30 a.m. Thursday
Faiza Mahamud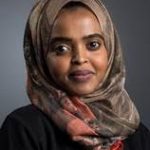 joined the Star Tribune in 2016 and quickly became an essential part of the news reporting team. She joined the newspaper on a fellowship funded by the Solutions Journalism Network and later was hired full time as a city and neighborhoods reporter.
She has given the newspaper access to stories in the local Somali community that never would have been possible before, ranging from a hijab-wearing beauty pageant contestant to the family members of men accused of terrorist attacks. She opens doors for other journalists and performs the invaluable service of explaining what journalists do to skeptical community members.
She is currently the Minneapolis Public Schools beat reporter, the state's third-largest school district, and one of the busiest and newsiest beats at the paper.
Mahamud moved from Kenya as a teenager and mastered English and American culture in Minneapolis public schools. She graduated from Augsburg College in Minneapolis with a bachelor's degree in journalism and women's studies and a minor in chemistry. With her sights set on a career in journalism, she went to Nairobi, Kenya, in her senior year of college to take extensive journalism courses and work as a student radio reporter. Back in Minneapolis, she wrote and edited articles as an associate editor at Mshale, the largest African community newspaper in the state.
---
Diversity in Media
8:30-9:30 a.m. Friday
Diversity is a word you hear bandied about a lot on college campuses, as universities struggle to become more diverse and inclusive in their operations, in their faculty and staff, and in the resources and opportunities they offer to students. But how is diversity reflected in your student media? Is it a matter of simply including more faces of color in your news content, or is that only the first step in working toward an environment of diversity and inclusivity, and one that accurately represents your audience, student population and community? And should social justice figure into the mix?
This panel discussion will feature media practitioners in the Minneapolis/St. Paul area who focus on highlighting diversity in their respective media roles. Bianca Rhodes is the production and sponsorship coordinator for the St. Paul Neighborhood Network (SPNN), and was a trailblazer at St. Cloud University, becoming the first African-American woman vice presidents of the student government and one of the first Black student commencement speakers in the history of the university. Neil Justin is the media critic for the Minneapolis Star Tribune, and is currently president of UNITY, Journalists for Diversity. Britt Johnsen is currently a reporter covering housing and diversity for the Minneapolis/St. Paul Business Journal, and she's been tackling issues of diversity ever since she served as the editor-in-chief of the Minnesota Daily at the University of Minnesota in the mid-2000s.
The panel will be moderated by CMA President Chris Evans and will focus on diversity in print, digital and broadcast media.
Charles Hallman is the senior staff writer with the Minnesota Spokesman-Recorder, the state's oldest Black-owned newspaper. He is an award-winning journalist who began his journalism career while in college in the mid-1970s at Michigan State University, where he earned both his B.A. in journalism and his M.A. in telecommunications. Over the years he has worked both in radio as a reporter, producer and news director, and in print media, and has worked in both Michigan and Illinois before relocating to Minnesota in 1981. He joined the Minnesota Spokesman-Recorder (MSR) in 1989 as a sports columnist, and has also written for several national sports sites over the years. The Office on the Economic Status of Women, a Minnesota state legislative advisory group, said in 2017 that the MSR, largely because of Hallman, "does an outstanding job of covering women's sports." And espnW has called Hallman one of the country's most underrated women's basketball reporters. He has been honored by several community organizations and won awards for his work, including the Minnesota National Girls & Women in Sports Day Committee Media Award in 2011, the Sons of Bransford Mentor Award in 2012, and the National Association of Black Journalists' Sam Lacy Pioneer Award in 2015. Hallman's overall mission as a journalist is to report, inform, enlighten, entertain and, at times, just make people mad.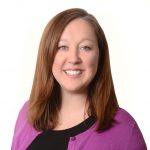 Britt Johnsen is a reporter covering housing and diversity in business for the Minneapolis/St. Paul Business Journal. Her writing has appeared in the Pioneer Press, Star Tribune, Yahoo Finance and nytimes.com. She's won more than a dozen awards and honors from the Associated Press, National Society of Professional Journalists and the New York Times Company Foundation.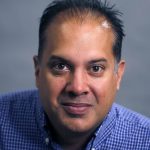 Neal Justin is the media critic for the Minneapolis Star Tribune. He previously covered music and nightlife for the paper and was a crime reporter at the Rockford Register Star. He is currently president of UNITY, Journalists for Diversity, and a former governing board member for the Asian American Journalists Association. He is the co-founder of JCamp, an 18-year-old, non-profit program that helps nurture and inspire the country's top high-school journalists.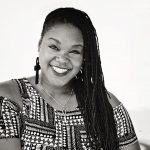 Bianca Rhodes is an Emmy Award-winning media professional and proud Cum Lade graduate of St. Cloud State University with a degree in mass communication. Her communication skills led her to become one of the first Black student commencement speakers in the history of the university. During her college career, she also took on politics and became the first African-American woman vice president of the student government. Along with politics, television production became her passion and she excelled in media writing, audio engineering, videography and digital editing. Before her college career she was involved in the Emmy Award-winning show with TPT, entitled "Don't Believe the Hype." With that show, she soon became an intern under the North Star documentary, produced by Daniel Bergin, about Black Pioneers in Minnesota. Currently, Rhodes is the Production & Sponsorship Coordinator for the Saint Paul Neighborhood Network (SPNN) and Associate Producer for WCCO's Emmy-nominated Urban Affairs Show Urban Perspectives. She is also the proud owner of BLovely Productions and LeMae Photography. In her spare time, she works with youth who are interested in creating documentaries and music videos.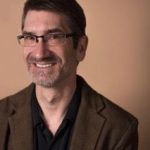 Chris Evans pioneered the student media advising program at the University of Vermont, where today he advises student-run media across multiple platforms: online, print, broadcast radio and TV. As a member and then chairman of CMA's Committee for First Amendment Advocacy for a decade, he led a team of advisers who fight for free-speech and free-press rights at colleges and universities from coast to coast. In 2017, he was sworn in as president of the organization. He is a former newspaper reporter, returned Peace Corps volunteer, fiction writer, news junkie, radio DJ and Doctor Who geek. He is also working toward his Ph.D. in English and resting up as he leisurely ponders running his second marathon. He is the current president of CMA.
---
The Power of the Story
8:30-9:30 a.m. Saturday
The power of the press is a wonderful thing but what happens after the news cycle has run it's course? As someone thrust into the media spotlight for the past several years, Kirsten Anderson, an advocate for harassment free work environments, will share her story as well as insights into how you can use your storytelling power to change the world.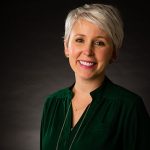 Kirsten Anderson is a passionate communicator who found herself an unlikely advocate for those facing harassment in the workplace after she took a stand against her former employer: the State of Iowa. On May 17, 2013 she was fired from her job after five successful years as Communications Director for Iowa Senate Republicans.
Anderson was fired seven hours after formally complaining about repeated harassment and retaliatory behavior by staff and lawmakers at the Iowa Statehouse. She sued the State of Iowa and Iowa Senate Republicans for wrongful termination, harassment and retaliation and was awarded $2.2 million.
Anderson has a degree in broadcast journalism from Northwest Missouri State University. She is currently President-elect of the local chapter of the Association of Women in Communications.
---
Media Fragmentation
4-5 p.m. Saturday
Long gone are the days when everybody got their news from the morning paper and the evening news. Today's media consumer has more information options to choose from than ever before, making for an increasingly competitive environment for media outlets. What are traditional media outlets doing to keep their share of audience and advertisers in this fragmented media environment? How is it impacting the job markets for journalism and broadcasting students? In this session, get the answers to these questions and more from a panel of media professionals who deal with these issues every day.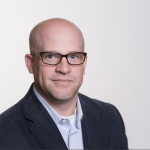 Tom Scheck is an investigative reporter with APM Reports – American Public Media's Investigations and Documentaries unit. Scheck led an investigation that forced the shutdown of a juvenile detention center in northeastern Minnesota and exposed ethical misconduct in the Trump Administration. He also took part in investigations into clergy misconduct the Archdiocese of St. Paul and Minneapolis. That reporting led to the resignation of the archbishop. He also revealed how taxpayer funds were misspent in the administrations of Governor Mark Dayton – a Democrat – and Governor Tim Pawlenty – a Republican. Prior to joining APM Reports, Scheck was a political reporter for Minnesota Public Radio. He covered two statewide recounts, two state government shutdowns, two Minnesotans who ran for president and far too many political events and committee hearings to count. Tom graduated from Syracuse University at a time when students had to rely on radio, newsprint and the library to get information not by Googling it on the internet.
---
Closing General Session
10:30 a.m.-noon Sunday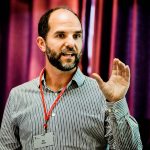 Ben Garvin is photojournalist for KARE11 TV in Minneapolis. He's won stuff like regional Murrows and Emmys, journalist of the year by the Minnesota Society of Professional Journalist and photographer of the year by the Minnesota Photographer's Association. He's currently working on a year-long documentary profiling a single elementary school in Minneapolis. Led by a principal who survived an abusive childhood just blocks from the school, she's leading a revolution of love as children and staff defy all expectations for children of color. The project is a collaboration with reporter Lindsey Seavert and has won regional acclaim and a national following for the regular segments covering issues like African American Vernacular English (AAVE), the suspension gap between black and white students and celebrations like picture day and bring-your-adult-to-prom. The work will be compiled into a feature-length documentary in fall 2018.
Garvin started his career as a still photographer working in newspapers like the Concord Monitor in New Hampshire and the Pioneer Press in Minnesota. He grew up in Fayetteville, Arkansas, where he studied creative writing at the University of Arkansas and went on to earned a BFA in Visual Journalism at Rochester Institute of Technology in Rochester, New York.