There is more to sports reporting than what unfolds during the game. Discover sports storytelling, game analysis, feature writing, social media and alternative story forms that should be included in your sports coverage. Learn how to conduct player and coach interviews, blog and how to work with sports information directors.
The top five reasons you should join us for the Sports Reporting track at the Summer Workshop:
Sports is the top-selling and most-viewed journalism in print, broadcast and the Internet.
You will learn about the story behind the story. Gamers are great, but profiles are better.
Experienced professionals in the industry will be providing instruction in person and via live Skype sessions.
You will get valuable hands-on experience covering actual local sporting events at the workshop, including coverage of the X-Games.
Your work will be edited by media professionals and published online before you leave Minneapolis.
What to bring:
---
SCHEDULE
Thursday, July 12
10-11:30 a.m. Opening Session, Smith Hall 100
11:30 a.m.-12:30 p.m. Sports Opening Session, Ford Hall 170
12:30-1:30 p.m. Lunch
1:30-2:30 p.m. Introductions/Do's and Don'ts of Sports Reporting
2:30-3 p.m. The importance of sports
3-4 p.m. Basic Writing: Game Stories/Play-by-Play
4-5 p.m. Basic Reporting: Research
Friday, July 13
8:30-9:30 a.m. General Session on Diversity, Smith Hall 100
9:30-10:30 a.m. Debriefing on previous night's assignments
10:30-11:30 a.m. The NCAA and legal issues
11:30 a.m.-12:30 p.m. Reporting and writing exercises
12:30-1:30 p.m. Lunch
1:30-2:30 p.m. Exercises continue
2:30-3 p.m. Review of exercises
3-4 p.m. Matt Schafer, Minnesota Lynx, talks about working in professional sports
4-5 p.m. Social Media and Digital Field Reporting
Saturday, July 14
8:30-9:30 a.m. General Session, Smith Hall 100
9:30-10:30 a.m. Debriefing on previous night's assignments
10:30-11:30 a.m. Feature writing
11:30-12:30 p.m. Depart for afternoon assignments or critiques of previous work
12:30-1:30 p.m. Lunch
1:30-4 p.m. Critiques of work or field coverage (Twins; Racing)
4-5 p.m. General Session, Smith Hall 100
Sunday, July 15
9-10:15 a.m. Putting it all together/Getting hired in today's competitive market
10:30 a.m.-noon Closing session, Smith 100
---
INSTRUCTORS
Steve Chappell is the director of student publications at Northwest Missouri State University, Maryville. He is also the founder and CEO of comminternships.com. With more than 25 years as a student media specialist, journalism educator and professional journalist, Chappell works to ensure his students – and communication students everywhere – are connected with the best internship and entry-level job experiences available.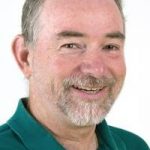 Joe Gisondi worked at several newspapers across Florida for more than 20 years, mostly in sports – Orlando Sentinel, Florida Today, Clearwater Sun, Fort Myers News-Press – before coming to Eastern Illinois University in 2002. He taught for six years at Valencia Community College where the student newspaper earned three national Pacemaker Awards, four regional awards, and several state awards. At Eastern, he advised the Daily Eastern News from 2004-08 during which it also earned several national Pacemaker Award nominations for its print and online editions, winning the online category once. Currently, Gisondi teaches primarily reporting and sports media courses. His new book, Monster Trek: The Obsessive Search for Bigfoot, was released by the University of Nebraska Press in December 2015. He just completed a second edition for his sports journalism book, Field Guide To Covering Sports. He also co-hosts a sports media podcast for WEIU-FM.