If you're interested in learning how to be a better interviewer, improve your narrative storytelling and understand how data journalism can be used effectively in your stories, then this workshop is for you. This workshop will also look at trends and issues on college campuses and how to write to your audience.
---
INSTRUCTORS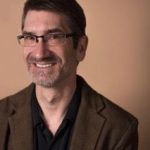 Chris Evans pioneered the student media advising program at the University of Vermont, where today he advises student-run media across multiple platforms: online, print, broadcast radio and TV. As a member and then chairman of CMA's Committee for First Amendment Advocacy for a decade, he led a team of advisers who fight for free-speech and free-press rights at colleges and universities from coast to coast. In 2017, he was sworn in as president of the organization. He is a former newspaper reporter, returned Peace Corps volunteer, fiction writer, news junkie, radio DJ and Doctor Who geek. He is also working toward his Ph.D. in English and resting up as he leisurely ponders running his second marathon. He is the current president of CMA.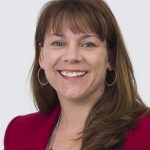 An Indianapolis-based writer, Lisa Renze-Rhodes spent 17 years as a professional journalist, including 12 years at The Indianapolis Star, covering legislative issues that impacted the state's fastest-growing school districts. Prior to reporting, she also worked as a visual journalist for The Star, The South Bend Tribune and specialty magazines throughout the Midwest. Her work has taken her on location throughout North America, Europe and Africa, and she's earned SPJ, APME, AP, and Hoosier State Press awards. Additionally, she received an Indiana Judges Association Merit Citation for Journalism for fair and balanced reporting.
Currently, Lisa is the manager of unified media at Ball State University. She holds her MFA in Creative Nonfiction Writing from Butler University, and is a proud alumna of Northwest Missouri State University where she studied broadcasting and journalism.