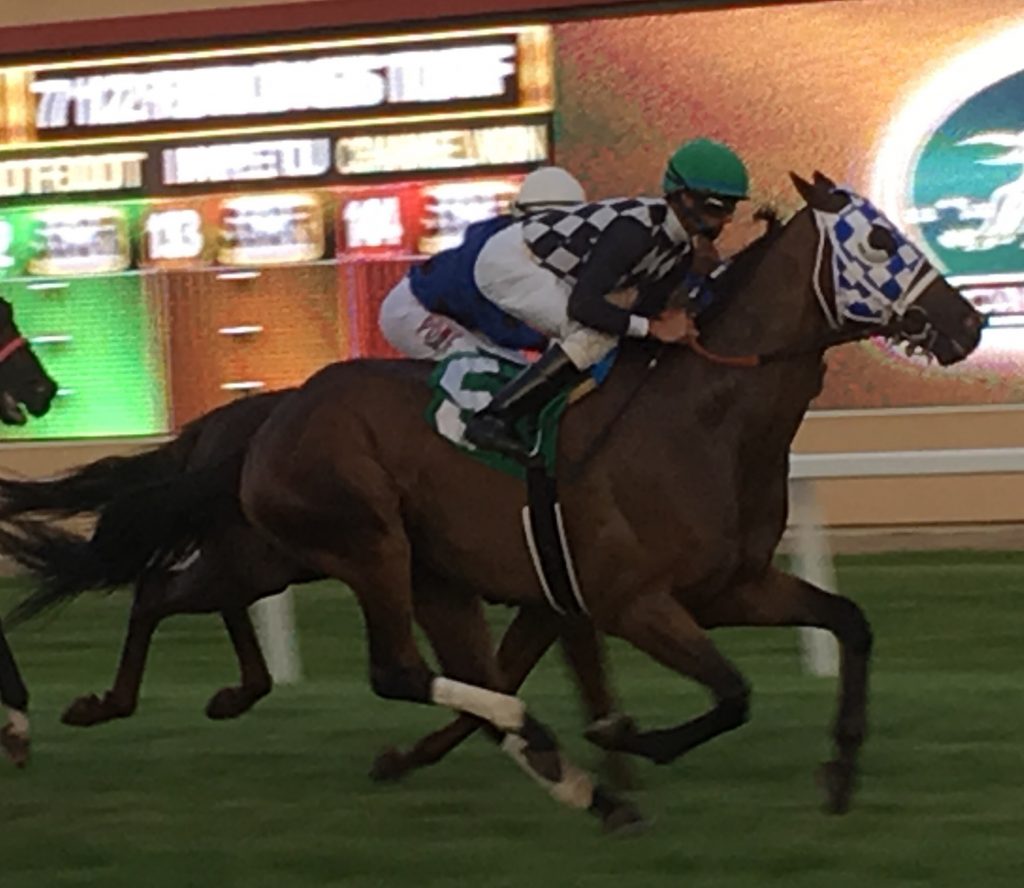 By Jack Shover
Hooves pounded on the grass at Canterbury Park as the gate opened.
Unlike the dirt track 10 feet to the outside of the turf track, the thoroughbreds' feet rebounded faster on the harder surface ,creating a different racing dynamic which compounds past a horse's hooves.
Dean Butler, a jockey racing at Canterbury Park in Shakopee, Minnesota, said turf tracks result in closer races including come-from-behind wins.
"A lot of the time, the race is won in the last 16th of a mile," Butler said.
Related: Jockeys train like any other athlete
Related: From wrestling to wrangling: Troy Bethke is at home at the Canterbury stables
Butler said he prefers to race on turf, which he says requires a good judge of pace by the jockey and patience on the track.
With the race being dictated in the last half furlong, Butler said horses are prone to surging in those last 110 yards of the race.
Troy Bethke, a horse trainer, said when horses race on turf, they run "across" it, but when they are on dirt they run "through" the track. With a dirt track, there are layers to the track where there is a layer of drainage on the bottom, a layer of pack in the middle and four inches of cut dirt on top.
The cut on top allows a horse's hoof to sink into the dirt, which Bethke says creates bounce and helps the horse propel forward.
"We walk on it and you feel the 'cush' underneath it," Bethke said.
With these two running styles, Butler said some horses have a preference of what type of track they prefer to run.
These preferences have created certain lines of thoroughbreds, which are bred to specialize in grass or dirt, but as with any aspect of horse breeding, the results aren't guaranteed.
Bethke said while these specialized lines do exist, they make up a small population of racing horses.
For the rest of the non-specialized horses, the animals' preference varies from horse to horse with those preferences even seeing evolution over time.
"You'll have a horse that'll win three or four on the dirt, then you put them on the grass and they win then you put them back on the dirt and they don't try at all," Butler said. "They've decided they like the grass better."
During the races at Canterbury, horses surged late in a turf race much to the disdain of a better, who was waving his track notes at a television screen with his right hand. His hands raised above his once the horses crossed the finish line as loud-talk of a lost bet filled the air.
It was a close race.