All sessions are virtual.
Specific track schedules, set by your instructors, are listed below. All times are CDT. Between those times, allow for additional time for your work and for consultations and critiques.
That said, you can expect your workshop day to start after the general session and continue through late afternoon. Your track will schedule group sessions and presentations, plus individual work times with instructor availability for consultation and critique. Through the course of the day, your instructors will reach out to check on you to assist you as you work and answer questions.
Your work will include group assignments and a final project that will prepare you for the year ahead.
Instructors will also set times for breaks, meals and any evening work.
Evenings will include group critiques and individual consultations with experienced advisers and professionals.
You'll also want to check out the à la carte sessions on both Fridays.
Advertising representatives
$169 per school per advertising track.
Space is limited for this boot camp so please register early.
Does your advertising bottom line need a boost? Join us in July for the boot camp for student media advertising sales representatives.
This four-day ad sales training program is designed to train new and returning sales representatives. They will become familiar with the differences between a salesperson and consultant. Advertising representatives will learn how to sell their college media products in a rapidly changing environment. We will learn and practice sales basics and cover how to implement them with new strategies and utilizing new technologies.
Topics include: Overcoming objections, selling virtually, building a client list, cultivating client relationships, learning the complete sales process, understanding the basics of advertising design, selling multi-media packages, selling to businesses that are in recovery, pitching, and closing.
Don't miss this opportunity to prepare for the unprecedented advertising sales environment next fall by learning a diverse skill set to bring back to your news organization.
Tentative session times
Plus time for individual work, consultations and critiques. All times CDT.
Monday-Thursday
11 a.m.-noon
2-3 p.m.
6-7 p.m.
Tentative session times
July 27
11 a.m.
Opening session. Personality test.
Ellen Hernandez, Brigham Young University
2 p.m.
Account management & follow up
Kathy Ciesinski, University of Michigan
Nathan Laursen, Utah State University
July 28
11 a.m.
Selling during a down economy
Tami Bongiorni, Kent State University
Jon Schlit, Cal Poly San Luis Obispo
2 p.m.
Selling in digital-only environments
James Wilson, University of Michigan
July 29
2 p.m.
Creating campaigns & proposals
Eric Forbus & Connor Poulsen, Brigham Young University
July 30
11 a.m.
Handling objections
Patrick DiDomenico, University of South Carolina
2 p.m.
Closing the sale
Note: CMBAM will record all of its sessions for all registrants to view later and re-view.
Instructors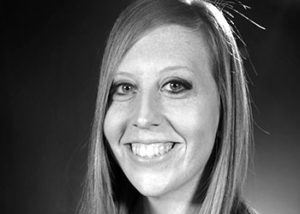 Leslie Murphy is advertising director for Northwest Student Media, at Northwest Missouri State University. She manages the advertising sales and design teams and overseas the business operations for four student-media outlets. Leslie began her media career in broadcasting as an on air announcer for the local NPR station KXCV-KRNW and program director at the student run station.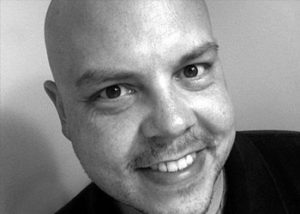 Charlie Weaver is general manager and executive director of the Minnesota Daily. At the Daily, Charlie works with and helps manage and mentor its multi-faceted staff. Charlie was president and publisher of Emerald Media Group, at the University of Oregon. He was also the design director, online & social media and production director at the Iowa State Daily, at Iowa State University. He has a passion for teaching change and innovation to his students and creating strategies that embrace industry disruption as opposed to fighting against it.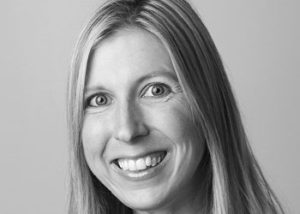 Tami Cindea Bongiorni is assistant director of Kent State Student Media, where she oversees advertising, marketing and distribution operations for all media partners. Tami has been with Kent State Student Media since 2007. During this time Tami has also served as an adjunct professor to the Kent State School of Journalism. Prior to Kent State, Tami was a senior media planner/buyer for JWT Malone Advertising (now Geometry Global). She developed, composed and purchased media for John Deere and Bombardier. She is president of College Media Business & Advertising Managers and vice president-elect for Western Association of University Publication Managers.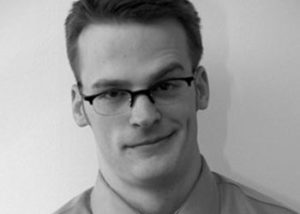 Nathan Laursen has been part of the media industry for more than 14 years. He attended his first CMBAM convention as a student in 2007 and since then has returned as a vendor, presenter and board member. After stints with a software company, a sports media company, and an affiliate of the Seattle Times, he returned to his alma mater in 2013 to advise Utah State University Student Media.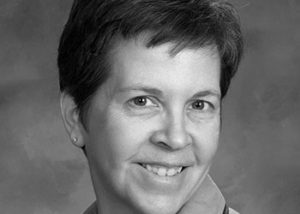 Kathy Ciesinski is general manager in the Office of Student Publications at the University of Michigan. She began her career at Student Publications as the Sales & Marketing Advisor in 2011, and prior to that was a long-time employee of The Ann Arbor News in advertising sales and marketing. Kathy received her master's degree in integrated marketing communications from Eastern Michigan University in 2008, and taught in the program as well.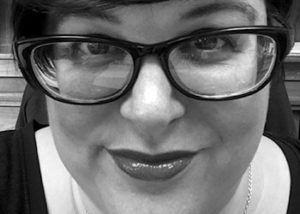 Heather Howard is advertising and marketing manager for OU Student Media at the University of Oklahoma. She is a 2001 graduate of the Gaylord College of Journalism and Mass Communication and a 2004 graduate of the OU College of Law. Before joining student media, she spent six years as the journalism teacher and yearbook adviser, where she was named the Oklahoma Yearbook Adviser of the Year in 2013. She also serves as an adjunct professor in the Gaylord College, teaching mass media and storytelling. Howard  serves as CMBAM's member recognition and awards director.
Ellen Hernandez has worked at The Daily Universe, at Brigham Young University, for almost 23 years. She is currently over all aspects of marketing, promotions, accounting, advertising and circulation. Her years of experience shape her perspective in this ever-changing, evolving-industry, allowing her to merge historical viewpoints with new, innovative technologies.
Sarah Scarborough is director of student media at the University of South Carolina, a position she has had since 2014.Scarborough leads a team of three professional staff members, and they support The Daily Gamecock news organization, Garnet and Black magazine, SGTV, and WUSC FM/HD1. These four student organizations operate under the umbrella brand Garnet Media Group and are editorially independent. Before this role, she was the advertising director for 14 years. She joined the university in 2000 after six years at the State newspaper, Columbia, South Carolina, as an account executive.
Jacob Horton is a sophomore at Utah State University studying marketing, with minors in Japanese and multimedia development. He is the executive marketing director at Utah State University Student Media and oversees all marketing for the radio, newspaper and housing divisions within the organization. He is the 2020-21 student representative to the CMBAM board of directors.
Digital storytelling
The world is visual, social and mobile, and your publication should be, too. Learn how to effectively use social media, photos, video, data, analytics and digital tools to tell stories and enhance reader engagement.
Top five reasons to register for digital storytelling:
Enhance your visual storytelling and online presence.



Learn to utilize interactive apps for strong, engaging storytelling.

 
Become a mobile journalist — prep, shoot, edit and even brainstorm an app to host your content.



Learn how to innovate, develop your ideas and pitch your ideas.
Tentative session times
Plus time for individual work, consultations and critiques. All times CDT.
Monday-Thursday
10:30-11:45 a.m.
2-3:30 p.m.
Instructors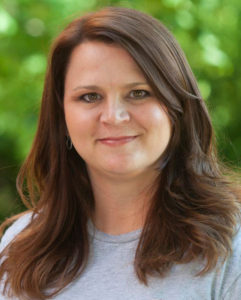 Amy DeVault is a faculty member in the Elliott School of Communication, Wichita State University (Kansas), and is the faculty adviser to The Sunflower newspaper.
She teaches classes in journalism and visual communication, and she is co-founder and instructor of the popular Flint Hills Media Project — an immersive, multi-media storytelling project class.
DeVault began advising The Sunflower in 2016, but she has taught at state and national student media workshops for nearly 20 years. She has been recognized by both Kansas Scholastic Press Association and Journalism Education Association as a Friend of Scholastic Journalism. DeVault serves as an officer for the Kansas Pro Chapter of the Society of Professional Journalists and joined the NSPA/ACP board of directors in 2019.
Before joining the faculty at Wichita State in 2007, Amy worked at The Wichita Eagle as a news designer. She earned an Award of Excellence from the Society for News Design for her work on the paper's coverage of the serial killer BTK.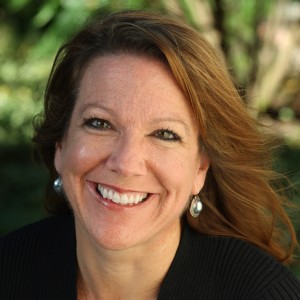 Sara Quinn as a lecturer and senior fellow in media design in the University of Minnesota's Hubbard School of Journalism and Mass Communication.
A design consultant and researcher, Quinn was the R.M. Seaton Endowed Chair for Professional Journalism at Kansas State University from 2015-19. She is also a former president of the Society for News Design and longtime faculty member at The Poynter Institute.
Her renowned eye-track research helps journalists and media professionals determine the best forms for storytelling.
As a volunteer and former board member for Associated Collegiate Press and National Scholastic Press Association, Quinn has taught numerous workshops for high school and college journalists over the years, including workshops, conferences and conventions around the globe.
Organizational  leadership
If you're a new editor-in-chief, managing editor or section editor — or an aspiring leader who's ready to learn — the organizational leadership track is for you.
Prepare for your new job by delving into leadership topics, including recruitment, retention, staff motivation, conflict resolution, and media law and ethics.
You'll also learn practical skills for becoming the leader you want to be while developing a network of other up-and-coming editors from around the country.
Upon completion of the organizational leadership track, you will have the knowledge and confidence to solidify your role as a leader for your publication. 
Tentative schedule
Plus time for individual work, consultations and critiques. All times CDT.
Monday, July 27
10:30-11:30 a.m.
Introductions and problem identification
Kenna Griffin & Mark Witherspoon

2-3 p.m.
Leading a Life of Service
Spoon

6-7 p.m.
Fabulous Leaders: How You Can Become One
Kenna

Tuesday, July 28
10:30-11:30 a.m.
Leading the Leaders
Rick Green, editor/publisher, Louisville Courier-Journal
Green is the editor of the Courier Journal and courierjournal.com. He is an Ohio native who has led newsrooms in Ohio, California, Iowa and New Jersey before arriving in Louisville in June 2018. He is also midwest regional editor for the USA TODAY Network.

2-3 p.m.
From George Floyd to a Changing Nation: How do you cover that?
Abby Simons & Andy Mannix, Star Tribune, Minneapolis

Simons is the Star Tribune's public safety editor. Her team covers crime and courts across the metro. She joined the Star Tribune in 2008 and previously reported on crime, courts and politics. Simons is a 2004 graduate of Northwest Missouri State University, where she studied journalism. Before joining the Star Tribune, she was a reporter for the Des Moines Register. 

Mannix covers federal courts and law enforcement for the Star Tribune. He joined the paper in January 2016 and previously covered Minneapolis City Hall and statewide criminal justice/Department of Corrections. Mannix teaches at the University of Minnesota journalism school, of which he's an alumnus. He holds a master's degree from University of California-Berkeley, where he focused on data-driven investigative journalism.

6-7 p.m.
Living your life as a leader:
Don't wait to be a leader.
Today's news organizations must innovate to stay relevant with ever-changing methods to deliver information. Learn about leading and helping your news organization implement important initiatives no matter what position you're in.
Emily Barske, managing editor of the Des Moines Business Journal

Barske is managing editor of the Des Moines Business Journal. She was previously the editor at the Marshalltown Times-Republican. She is an Iowa State University grad and worked as an editor at the Iowa State Daily for four years. 

Wednesday, July 29
10:30-11:30 a.m.
Leading Up: How to Manage a Staff When You're the Same Age or Younger Than Them
Adriana Lacy is audience engagement editor at the Los Angeles Times and an adjunct lecturer in the Annenberg School for Communications and Journalism at the University of Southern California. She previously worked as a senior news assistant at The New York Times. She graduated from Penn State, where she led an independent student-media outlet.

2-3 p.m.
From collegiate editor in chief to where I am today: How did I do that?
Abby Simons, Star Tribune, Minneapolis

6-7 p.m. 
Panel: Recruitment, retention & motivation
Laura Widmer, ACP director, moderator.
Thursday, July 30
10:30-11:30 a.m.
Leading from afar
Mark Porubcansky, who has been a foreign correspondent and editor for 30 years, will discuss how to work with reporters from a distance and also how to do journalism from afar. Porubcansky was a foreign correspondent and editor for 30 years. He is a retired foreign editor of the Los Angeles Times and contributor to MinnPost.

2-3 p.m.
Leading through trauma and uncertainty
Ngozi Akinro, assistant professor and student media adviser, Texas Wesleyan University

6-7 p.m.
Wrap up
Kenna & Spoon

Instructors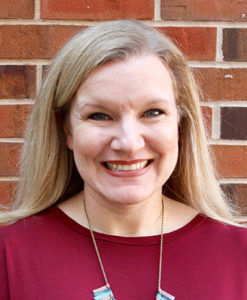 Kenna Griffin is president of College Media Association, a media training specialist at the University of Southern Indiana and an adjunct professor at the University of Oklahoma.
She has been a college media adviser for nearly two decades, after working as a professional journalist. Griffin is the author of profkrg.com, a site that serves as a practical resource for student journalists.
Griffin has a Ph.D. in journalism from the University of Oklahoma in Norman. She researches the relationship between emotional trauma, journalism professionalism and organizational support.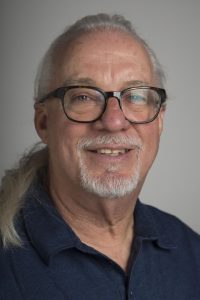 Mark Witherspoon has been either a professional journalist or a journalism instructor for 44 years. In 32 years of teaching at three universities, he has advised student newspapers, general-interest magazines, literary magazines, yearbooks and video yearbooks.
His students have won a range of national and state honors, He has also been recognized as CMA's Multi-Media Adviser of the Year Award, Columbia Scholastic Press Association's Gold Key Award and Iowa College Media Association's John Eighmey Award for Public Service. In 2010, he was inducted into CMA's Hall of Fame.
Witherspoon worked at the Wichita Falls Record News, Fort Worth Star-Telegram, Texas Christian University and Southern Methodist University. In 1999, Witherspoon moved to Iowa State University, where he became the first official editorial adviser at the Iowa State Daily and a senior lecturer in the Greenlee School of Journalism and Communication.
He has served as CMA vice president, president and past president, and he was a co-founder of the Iowa College Media Association.
Sports reporting
When the pandemic hit and sports shut down across the nation, the knee-jerk response from many newspapers was to reduce both coverage and staffing, particularly at community newspapers.
However, that was probably the last thing they should have done. Even though live sports have been on hiatus, sports fans are consuming more sports reporting than ever to get their fix, so to speak. Multiple online outlets, such as The Athletic, have reported increases in subscriptions and daily consumers. 
But what do you cover when live sports have gone away?
This workshop will feature conversations with several professional sports journalists who have been reporting and writing throughout the pandemic. They will help return to your newsrooms at least five ways to be prepared to cover sports in a new world:
1. The sports personality feature. What are athletics doing when they can't get to the gym? How are they coping with the lost season(s)? What about those freshmen coming into your programs this fall who never finished, or even started, their final year of high school sports? One aspect of this workshop will explore how to report and write captivating features of athletes when you can't meet with them face-to-face.
2. Budgets, budgets, budgets. Athletic departments, like the campuses in general, are dealing with lost revenue. Some have already instituted salary cuts for coaches, but that's not going to be enough. Even in years when programs are flush with cash, money should be at the forefront of a sports reporter's mind. We will explore how to get that data, and what to look for. We will explore what document should be publicly available and how to access them. 
3. Filling the void. What are fans doing to fill the void? Stories often focus on the athletes and coaches, but rarely do the fans take focus. This will look at off-the-beaten-path ideas for you tell. 
4. Ancillary coverage. What happens to cheerleaders, dance teams, marching and pep bands if live sports return without spectators? Are those programs coming back? Are they gone? Will they still have scholarships available? This is often the forgotten side of collegiate sports coverage, but they are a huge part of the experience. 
5. Making yourself marketable. All those sports layoffs in March and April? That's hundreds of sports reporters who are going to be competing for jobs when they return — alongside many of you as you graduate. How do you set yourself apart and prepare to be competitive in an uncertain job market? We'll tackle that, too. 
Tentative session times
Plus time for individual work, consultations and critiques. All times CDT.
Monday-Thursday
10:30 a.m.-noon and 2-4 p.m.
Confirmed guest speakers
10:30 a.m.-noon Tuesday
David Brandt, Associated Press sports writer, covers Arizona Cardinals and Arizona Diamondbacks, plus all other sports in the state for AP, will discuss covering pro sports and how to get into locker room and press box.
2-4 p.m. Wednesday
Billy Witz, national college sports writer for the New York Times, will discuss sports stories on a college campus when there are no sports.
10:30 a.m.-noon Thursday
Tim Stephens, former deputy managing editor for CBS Sports Interactive, will talk about getting a job in sports media.
Times to be determined
Roxanna Scott, managing editor of USA Today Sports, will discuss politics and diversity in sports.
Ryan Gorcey, former sports editor of the San Francisco Examiner, will talk about writing great game stories.
Wright Thompson, features writer, ESPN, will talk about writing engaging sports features and covering Michael Jordan.
Instructor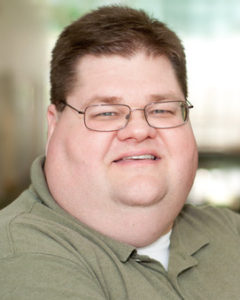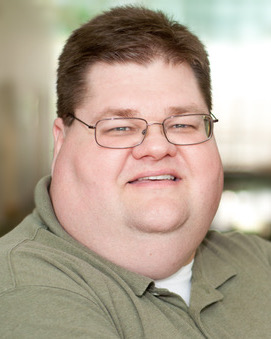 Steven Chappell (@GrammarPurist) is an instructor of mass media and director of student publications at Northwest Missouri State University. He has been a media adviser and active member of College Media Association since 1993 and was a professional journalist for 10 years before he began advising college media.
He is the founder of @comminternships, which shares internship and entry-level openings in communication jobs across the globe.
Chappell has been a professional journalist for more than 35 years and a college media adviser for more than 25 years. He was named to the College Media Advisers Four-Year College Newspaper Adviser Honor Roll in 2004 for outstanding media advising and his service to the organization, and he was named Missouri College Media Association Adviser of the Year for 2016. He was a sports photographer, sports editor and newspaper editor before becoming a full-time college media adviser.