All sessions are virtual.
We launch each track's day with a 10:30 a.m. CDT general session, and then we re-convene in our individual tracks.
Specific track schedules, set by your instructors, are listed below. All times are CDT. Between those times, allow for additional time for your work and for consultations and critiques.
That said, you can expect your workshop day to start after the general session and continue through late afternoon. Your track will schedule group sessions and presentations, plus individual work times with instructor availability for consultation and critique. Through the course of the day, your instructors will reach out to check on you to assist you as you work and answer questions.
Your work will include group assignments and a final project that will prepare you for the year ahead.
Instructors will also set times for breaks, meals and any evening work.
Evenings will include group critiques and individual consultations with experienced advisers and professionals.
You'll also want to check out the à la carte sessions on both Fridays.
Advertising managers
$169 per school per advertising track.
Space is limited for this boot camp so please register early.
Media sales & marketing management is an area of student media that deals with organizing and supervising student teams, various mass communication channels and technologies, media and entertainment productions, and more.
Media managers make use of organization skills, marketing strategies, economic understanding, software tools utilized in student media, media communication and competitive strategies, and marketing.
The track for student advertising managers is an excellent way to get your incoming student manager the upper hand when it comes to training, sales and managing their peers. The workshop will be led by CMBAM members and industry professionals. Your managers will also get to network with other managers from CMBAM schools to find best practices and ideas for the upcoming school year.
Topics include: Leadership training, goal setting, team building, recruitment/retention, handling team conflicts, managing and motivating your peers, management strategies. Special focus on media company management in a crisis. All of these topics will include strategies, technology and best practices in a remote environment.
Tentative session times
Plus time for individual work, consultations and critiques. All times CDT.
Monday-Thursday
11 a.m.-noon
2-3 p.m.
6-7 p.m.
Instructors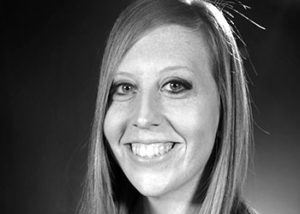 Leslie Murphy is advertising director for Northwest Student Media, at Northwest Missouri State University. She manages the advertising sales and design teams and overseas the business operations for four student-media outlets. Leslie began her media career in broadcasting as an on air announcer for the local NPR station KXCV-KRNW and program director at the student run station.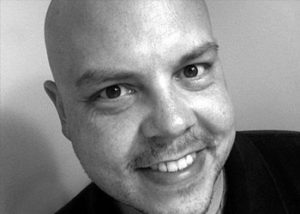 Charlie Weaver is general manager and executive director of the Minnesota Daily. At the Daily, Charlie works with and helps manage and mentor its multi-faceted staff. Charlie was president and publisher of Emerald Media Group, at the University of Oregon. He was also the design director, online & social media and production director at the Iowa State Daily, at Iowa State University. He has a passion for teaching change and innovation to his students and creating strategies that embrace industry disruption as opposed to fighting against it.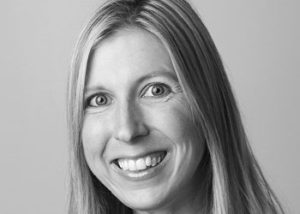 Tami Cindea Bongiorni is assistant director of Kent State Student Media, where she oversees advertising, marketing and distribution operations for all media partners. Tami has been with Kent State Student Media since 2007. During this time Tami has also served as an adjunct professor to the Kent State School of Journalism. Prior to Kent State, Tami was a senior media planner/buyer for JWT Malone Advertising (now Geometry Global). She developed, composed and purchased media for John Deere and Bombardier. She is president of College Media Business & Advertising Managers and vice president-elect for Western Association of University Publication Managers.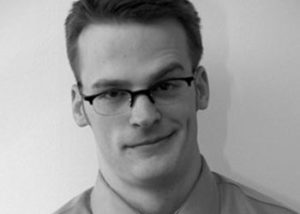 Nathan Laursen has been part of the media industry for more than 14 years. He attended his first CMBAM convention as a student in 2007 and since then has returned as a vendor, presenter and board member. After stints with a software company, a sports media company, and an affiliate of the Seattle Times, he returned to his alma mater in 2013 to advise Utah State University Student Media.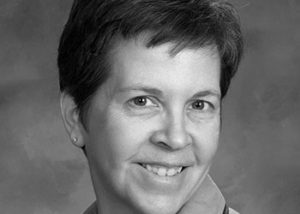 Kathy Ciesinski is general manager in the Office of Student Publications at the University of Michigan. She began her career at Student Publications as the Sales & Marketing Advisor in 2011, and prior to that was a long-time employee of The Ann Arbor News in advertising sales and marketing. Kathy received her master's degree in integrated marketing communications from Eastern Michigan University in 2008, and taught in the program as well.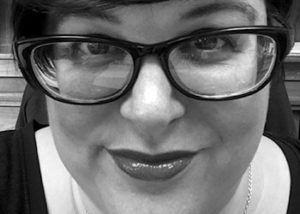 Heather Howard is advertising and marketing manager for OU Student Media at the University of Oklahoma. She is a 2001 graduate of the Gaylord College of Journalism and Mass Communication and a 2004 graduate of the OU College of Law. Before joining student media, she spent six years as the journalism teacher and yearbook adviser, where she was named the Oklahoma Yearbook Adviser of the Year in 2013. She also serves as an adjunct professor in the Gaylord College, teaching mass media and storytelling. Howard  serves as CMBAM's member recognition and awards director.
Ellen Hernandez has worked at The Daily Universe, at Brigham Young University, for almost 23 years. She is currently over all aspects of marketing, promotions, accounting, advertising and circulation. Her years of experience shape her perspective in this ever-changing, evolving-industry, allowing her to merge historical viewpoints with new, innovative technologies.
Sarah Scarborough is director of student media at the University of South Carolina, a position she has had since 2014.Scarborough leads a team of three professional staff members, and they support The Daily Gamecock news organization, Garnet and Black magazine, SGTV, and WUSC FM/HD1. These four student organizations operate under the umbrella brand Garnet Media Group and are editorially independent. Before this role, she was the advertising director for 14 years. She joined the university in 2000 after six years at the State newspaper, Columbia, South Carolina, as an account executive.
Jacob Horton is a sophomore at Utah State University studying marketing, with minors in Japanese and multimedia development. He is the executive marketing director at Utah State University Student Media and oversees all marketing for the radio, newspaper and housing divisions within the organization. He is the 2020-21 student representative to the CMBAM board of directors.

All digital
How do you lead your student-run news organization when everything has changed and there is no blueprint?
The All Digital track of Virtual Boot Camp is for editors and advisers who face figuring out a path forward as the fall semester approaches.
While no single solution will work for everyone, you can expect to leave the boot camp with a plan for moving forward in hand, one that that allows you to be flexible and to adapt to whatever circumstances the fall semester throws your way.
Morning session: 11:30 a.m.-1 p.m. EDT
Afternoon session: 3-4:30 p.m.
Optional evening Q&A: 8-9:30 p.m.
This four-day track will focus on a different and distinct theme each day.
Day 1
Leading through an unprecedented transition.
Tamara Zellars Buck and Chuck Clark leading.
Morning session
How to build a staff that understands multimedia storytelling and has a digital-first mindset.
Talking about platforms and means delivering news and content that we think will never change but do.
How things we thought would never change … suddenly have.
Delivery platforms, technology, distribution — all changing.
How do you get your staff out of the print-centric mindset? Teaching student journalists to innovate.
Building an organization/org chart that fits the demands of immediacy in digital and depth in whatever the appropriate format is
Equipping a multi-platform newsroom
How to adapt to ever-changing platforms: video, audio and social media.
How do you break the rules?  How do you adapt?
It's going to take a leader to lead a staff through change.
Identifying new staff structures, the importance of recruiting a diverse staff.
Training, training, training.
Afternoon session
A panel of guests will share their experiences—
Patricia Thompson, University of Mississippi
Stu VanAirsdale, Sacramento State University
Kelley Lash, Rice University
Gary Metzker, Long Beach State
Laurel Deppen, student, Western Kentucky University
Day 2
Developing and delivering content that matters.
Tamara leading.
Morning session
How to find and pitch stories that matter to your audience:
1. The importance of reading your audience, and how to do it. (feedback through analytics and focus groups)
2. Looking beyond the ordinary beats: How to find and tell digital stories
3. It's bigger than just journalism: Digital self-promotion and audience engagement
4. How to use social media effectively — both to promote and for reporting and storytelling. Live tweeting.
5. Newsletters.
Afternoon session
Panel of guests who can tell their experiences —
Sandra Combs, Arkansas State University
Sarah Cavanah, Southeast Missouri State University
Sree Sreenivansan, Stony Brook University
David Simpson, Georgia Southern (tentative)
Madeleine Beck, student, Sacramento State University
Day 3
Creating a viable business structure.
Chuck leading.
Morning session
1. Creating new revenue models that support your organizations needs.
2. Becoming "less than" — A multi-platform news delivery story, lowering or deemphasizing print frequency, factors that go into the decisions, steps you have to take first.
3. Making the most of revenue sources your used to consider marginal, making a primary source of revenue.
4. Display ads, creative agencies, sponsored content, etc.
5. Selling everything — social media, text blasts, etc.
6. Events.
Afternoon session
Panel of guests who can tell their experiences —
Lawrence Cunningham, Iowa State Daily
Erica Perel, Daily Tar Hell
Paul Bittick, Cal Poly (retired)
Hayley Robb, student, Western Kentucky University
Piper Jackson-Sevy, Flytedesk
Day 4
Determining the right mix for your situation.
Tamara and Chuck leading.
Throughout the morning: Workshopping and consulting to develop a plan for your situation.
Afternoon: Sharing those plans, stealing the best ideas.
Instructors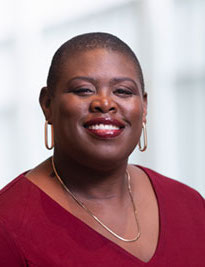 Tamara Zellars Buck is the College Media Association vice president of member support as well as professor and multimedia journalism coordinator at Southeast Missouri State University, Cape Girardeau.
She was the first African American editor of Arrow, the university's award-winning student-run newspaper, and since 2009, she has served as the paper's faculty adviser. She is a former newspaper reporter and public relations director who earned an undergraduate degree in journalism, a master's degree in public administration, and a juris doctorate emphasizing intellectual property law.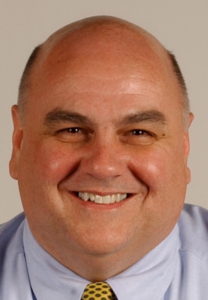 Chuck Clark is the director of WKU Student Publications at Western Kentucky University.
He manages the operation that publishes the College Heights Herald and WKUHerald.com, WKU's student-run news operation; Talisman life and culture magazine and the WKUTalisman.com website; Cherry Creative, a specialty content agency; and Student Publications Advertising. Clark leads a staff of six professionals advising students who have editorial independence and control over the publications.
Design/redesign
It's only more important now that our print and digital presentations connect with readers, and that's the goal of the 2020 Virtual Journalism Bootcamp's track in design/redesign.
We'll dive into the fundamentals of design for all platforms, and then we'll assess what we've been doing — and how we can improve it.
We'll tackle design, visual editing, typography and white space. We'll critique each other's work and encourage each other with constructive approaches. We'll evaluate the design furniture you've inherited going into next year, and we'll help you implement the presentation priorities for your staff going into 2020-21.
Our goals? 
Build a stronger working knowledge of how publication connects with readers through presentation and understanding your reader/viewer.
Focus on fundamentals, with an eye on design trends. Mobile design? Print vs online vs mobile or design across platforms.
Build your confidence in communicating with editors and staff on design through guidelines and assignment process procedures?
Work on a redesign that focuses first on content. Then building upon what works and strengthening what doesn't for your publication.
By the end of the workshop you will be able to have design style sheets and new design mock ups for your publication.
Tentative session times
Plus time for individual work, consultations and critiques. All times CDT.
Monday-Thursday
10:30-11:15 a.m.
12:15-1 p.m.
2-2:45 p.m.
2:45-5:30 p.m.
5:30-6:30 p.m.
Instructors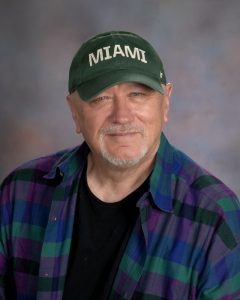 Randy Stano is a professor of practice in journalism and media management at the University of Miami and adviser to the Ibis yearbook and Distraction Magazine.
He is the former director of editorial art and design for The Miami Herald, a Lifetime Achievement Award winner from the Society for News Design and a former SND president.
Stano worked with Pultizer Prize-winning staffs at the Kansas City Times/Star and The Miami Herald. His student-publications life goes back to high school advising for award-winning yearbooks and newsmagazines, and he is a former National High School Journalism Teacher of the Year.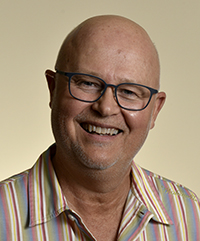 Ron Johnson is communications director for Associated Collegiate Press and National Scholastic Press Association.
He has three decades of experience of advising collegiate media at Indiana, Kansas State and Fort Hays State universities, and his former students now work in journalism and mass media, graphic design, law and medicine.
Johnson was the six-time editor of The Best of Newspaper Design competition annual of the Society for News Design. He is past president of College Media Association, the Western Association of University Publications Managers and Kansas Collegiate Media. 
Reporting
If you're interested in learning how to be a better reporter, then this workshop is for you.
Students wanting a back-to-school head start can get practical tips they can take back to their college media outlet. 
You'll learn: 
How to find stronger story ideas that'll be informative, engaging and inclusive.

How to interview to get more useful details that will grab your audience.

How to tackle the difficult stories, whether they be emotional features or investigative news.

How to incorporate multimedia into your reporting. 
Attendees will tackle hands-on assignments and learn from veteran instructors every step of the way. If you love reporting, come join us.
Tentative session times
Plus time for individual work, consultations and critiques. All times CDT.
Monday-Thursday
10:30-11:15 a.m.
12:15-1 p.m.
2-2:45 p.m.
5:30-6:30 p.m.
Instructors
Elizabeth Smith is the director of Pepperdine Graphic Media and an assistant professor of Journalism at Pepperdine University.
She is a board member of Associated Collegiate Press, the research chair of College Media Association and the president of the California College Media Association.
She has 14 years of experience teaching a variety of journalism and media courses at Pepperdine as well as advising and directing the Graphic newspaper (print and digital), Currents Magazine, GNews (web show), and PGM Advertising.
She has nearly 20 years of professional experience in the journalism industry, including print, web and broadcast news.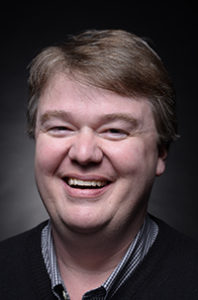 Chris Whitley is the CMA president-elect, as well as director of student publications at Tarrant County College, a community college district in Fort Worth, Texas.
He started at TCC in 2008 as an instructor/adviser of TCC's award-winning newspaper, The Collegian, before becoming director in 2017. Before then, he was the adviser of The Shorthorn at the University of Texas at Arlington.
He was a longtime contributing writer to The Dallas Morning News and has worked for WNBC in New York as well as newspapers in Texas and Ohio. He served as the director for the 2017 National College Media Convention in Dallas.
Yearbook & feature magazine
Yearbooks and magazines aren't the same beast, but the foundational elements are similar: excellent organization, great photography and a focus on storytelling.
This interactive workshop will prepare staffs for the upcoming year by discussing continuity, spread development, storytelling and photography. We will also discuss marketing your organization and your publication.
Here are the top six reasons you should register for the yearbook/magazine track:
Discuss unifying devices, coverage and staff manuals.

Learn how-to recruit, retain and train staff.

Explore up and coming design trends, including infographics and content packaging.

Learn marketing tips and tactics, including social media and digital promotion.

Tips for picking the best photos for effective storytelling.

Combine all you learn to develop a theme and design a starter spread for your magazine or yearbook.
Tentative session times
Plus time for individual work, consultations and critiques. All times CDT.
Monday-Thursday
10:30-11:45 a.m.
2-3:30 p.m.
6-7:30 p.m.
Instructors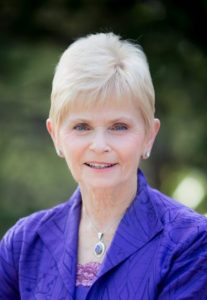 An award-winning adviser and student-media consultant, Linda Puntney is professor emeritus at Kansas State University. The and former director of K-State student publications and adviser to the award-winning Royal Purple yearbook, returned to K-State as interim director this past year.
Puntney is the former executive director of the national Journalism Education Association. She is passionate about the First Amendment, yearbooks and Fritz the wonder dog.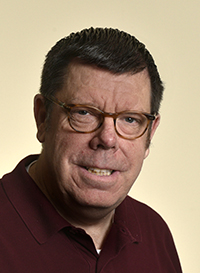 Gary Lundgren, associate director of Associated Collegiate Press and National Scholastic Press Association, started his career as  director of student publications at the University of Arkansas from 1988-1999. The Arkansas Traveler newspaper and Razorback yearbook were consistent award winners.
Lundgren served as chair of the College Media Association design committee for five years and edited the first five editions of CMA's Best of Collegiate Design.
After 20 years as a senior marketing manager for a yearbook company, Lundgren joined ACP/NSPA in 2017. He has earned the CSPA Gold Key, JEA Medal of Merit and NSPA Pioneer. He has taught yearbook and design workshops for high school and college students in 45 states.