If you're a new editor-in-chief, managing editor or section editor – or an aspiring leader who wants to learn the ropes – this workshop is for you. Get ready for your new job by delving into audience analysis, content, management, leadership, engagement and media law. You'll also learn skills for becoming the leader you want to be and you'll develop a network with other up-and-coming editors from around the country that you'll be able to tap as you step into your new job.
Here are the top five reasons you should participate in the Journalism Leadership track at the Summer Workshop:
You will be learning from the best journalism educators in the nation to become an effective and awesome editor.
Learn practical applications on how to lead and manage your team and the philosophical foundation of these leadership applications.
Meet lifelong partners in journalism— the workshop is the place to network and build foundation of relationship for future careers in journalism.
Learn how to criticize effectively and how to deal with disruptive folks.
Gain the confidence to solidify your role as a leader for your publication. It may be scary at first, but you will realize your full potential.
What to bring:
Copies of your publications for critique and show
---
INSTRUCTORS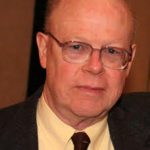 Bill Elsen, primarily an editor during a 33-1/2-year career at The Washington Post, is editor-in-residence at this workshop. At The Post, he spent 7-1/2 years as a director of recruiting and hiring for the newsroom. He also worked as a night and assignment editor on the national desk, a sports and metro copy editor, executive sports editor, metro staff writer, assistant foreign editor, night city editor and night news editor. He edits for Twice Media Productions, a video production company, and is a former board member of the Sigma Delta Chi Foundation of Washington, D.C. He teaches at journalism conventions and workshops, and has been a consultant in college newsrooms.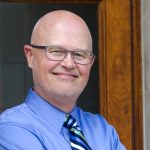 Ron Johnson was the director of student media at Indiana University, Bloomington, where students produce the Indiana Daily Student daily newspaper, Arbutus yearbook and Inside magazine. The publications, their sites and social media serve thousands of readers, and their student journalists earn top national honors. Johnson is past president of three journalism associations – the national College Media Advisers and the Western Association of University Publications Managers, as well as Kansas Associated Collegiate Press. CMA named him to its adviser hall of fame in 2012. He is a former board member of the Student Press Law Center, in Washington, D.C., and remains on its advisory board. Before coming to IU in 2008, Johnson taught editing, design and visual journalism at Kansas State University for 19 years. For 15 of those years, he directed student publications and advised the students who produced the award-winning Kansas State Collegian daily newspaper. He is a 1981 graduate of Fort Hays State University (Kan.), where he edited both the newspaper and yearbook. In 1982 he earned a master's in journalism at the University of Kansas. In 1985, after teaching high-school English and writing for the Wichita Eagle-Beacon (Kan.), he returned to Fort Hays to direct the journalism program and advise its publications. When the U.S. Supreme Court trimmed the press rights of public high-school journalists in its 1988 Hazelwood v. Kuhlmeier case, Johnson led the lobbying in Kansas to restore those rights. In 1992, Kansas became the sixth state to pass legislation offsetting the decision and securing the rights of high-school advisers. He is a long-time contributor to the international Society for News Design, and he edited six annual editions of the society's Best of Newspaper Design book. Johnson has taught at numerous workshops and conventions across the nation and in Canada. His primary focus is on newspaper design, as well as copy editing, grammar and newsroom management.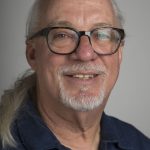 Mark Witherspoon has advised the Iowa State Daily for 16 years. Before that, he advised student media at Southern Methodist University and Texas Christian University. Before that, he was an editor and reporter at the Fort Worth Star-Telegram and the Wichita Falls Record News.