If you're a new editor-in-chief, managing editor or section editor – or an aspiring leader who wants to learn the ropes – this workshop is for you. Get ready for your new job by delving into audience analysis, content, management, leadership, engagement and media law. You'll also learn skills for becoming the leader you want to be and you'll develop a network with other up-and-coming editors from around the country that you'll be able to tap as you step into your new job.
Here are the top five reasons you should participate in the Journalism Leadership track at the Summer Workshop:
You will be learning from the best journalism educators in the nation to become an effective and awesome editor.
Learn practical applications on how to lead and manage your team and the philosophical foundation of these leadership applications.
Meet lifelong partners in journalism— the workshop is the place to network and build foundation of relationship for future careers in journalism.
Learn how to criticize effectively and how to deal with disruptive folks.
Gain the confidence to solidify your role as a leader for your publication. It may be scary at first, but you will realize your full potential.
What to bring:
Copies of your publications for critique and show
---
INSTRUCTORS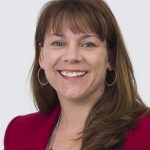 An Indianapolis-based writer, Lisa Renze-Rhodes, spent 17 years as a professional journalist, including 12 years at The Indianapolis Star, covering legislative issues that impacted the state's fastest-growing school districts. Prior to reporting, she also worked as a visual journalist for The Star, The South Bend Tribune and specialty magazines throughout the Midwest. Her work has taken her on location throughout North America, Europe and Africa, and she's earned SPJ, APME, AP, and Hoosier State Press awards. Additionally, she received an Indiana Judges Association Merit Citation for Journalism for fair and balanced reporting.
Currently, Lisa is the manager of unified media at Ball State University. She holds her MFA in Creative Nonfiction Writing from Butler University, and is a proud alumna of Northwest Missouri State University where she studied broadcasting and journalism.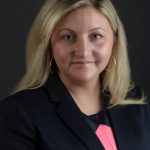 Elizabeth Smith is an assistant professor of Communication at Pepperdine University and Director of Pepperdine Graphic Media. She has 14 years of experience teaching a variety of journalism and media courses at Pepperdine as well as advising and directing the Graphic newspaper (print and digital), Currents Magazine, GNews (web show), and PGM Advertising. She has nearly 20 years of professional experience in the journalism industry, including print, web and broadcast news. She is an award-winning journalist, and in 2010 won an Emmy for her work on the breaking news coverage of Michael Jackson's death. In May, Smith was named a Kovenhaver Center Fellow for 2017. Smith has partnered with the Ronald Reagan Presidential Library and the Lyndon Baines Johnson Library on the topics of news literacy and understanding the spread of fake news. Her current research includes, social media and news, social media and journalism education, news literacy among college students, and Communities of Practice in student newsrooms. Smith earned her bachelor's in Journalism from Harding University; she earned her master's and doctoral degrees from Pepperdine University. Smith continues to freelance as a writer and editor.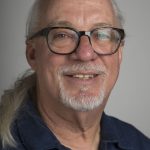 Mark Witherspoon has been either a professional journalist or a journalism instructor for 44 years. In 32 years of teaching at three universities, he has advised student newspapers, general-interest magazines, literary magazines, yearbooks and video yearbooks.
The media he has advised have continually won national, state and regional awards, including ACP's Pacemaker, CMA's Pinnacle, CSPA's Gold Crown and SPJ's Best Newspaper awards. In addition, he has won numerous accolades from state, regional and national organizations, including CMA's Multi-Media Adviser of the Year Award, Columbia Scholastic Press Association's Gold Key Award and Iowa College Media Association's John Eighmey Award for Public Service. In 2010, he was inducted into CMA's Hall of Fame.
Witherspoon worked at the Wichita Falls Record News and Fort Worth Star-Telegram as a reporter and editor until he became editorial adviser and adjunct professor of journalism at Texas Christian University in Fort Worth in 1987. He moved to Dallas in 1990 to teach and advise at Southern Methodist University. In 1999, Witherspoon moved to Iowa State University, where he became the first official editorial adviser at the Iowa State Daily and a senior lecturer in the Greenlee School of Journalism and Communication.
He has served as vice president, president and past president of College Media Advisers Inc., the national organization for college media advisers. While at Iowa, Witherspoon helped found the Iowa College Media Association, which he served as executive director and convention director.
He helped establish an annual First Amendment Day celebration at Iowa State University in 2003 to educate students and faculty about their First Amendment freedoms. The celebration grew into a weeklong celebration in 2005 and is now the longest continual collegiate celebration of the First Amendment in the United States. He also has served College Media Advisers as chair or member of its Newspaper, Media Law, First Amendment, Election and Adviser Advocacy committees and as editor of Keeping Free Presses Free.
Witherspoon has presented at countless national, regional and state conventions and led workshops on numerous topics, including reporting and writing, management and First Amendment issues.