2022 faculty
The ACP College Media Mega Workshop brings together some of the nation's leading collegiate-media advisers and journalism educators, with years of experience in training collegiate journalists.
Leadership: Chuck Clark and Elizabeth Smith
Design: Gary Metzker, Ron Johnson and Gary Lundgren
Reporting: Lisa Renze Rhodes, Vince Filak and Diego Aparicio
Yearbook: Linda Puntney, Gary Lundgren and Laura Widmer
Magazine: Sam Oldenburg
Photo: Bradley Wilson
Advisers: Tamara Zellers Buck, Nicole Vargas and Charlie Weaver
Multimedia Reporting: Sara Quinn and Amy DeVault
Sports: Joe Gisondi and Paul Bittick
Business/Advertising: Kathy Simon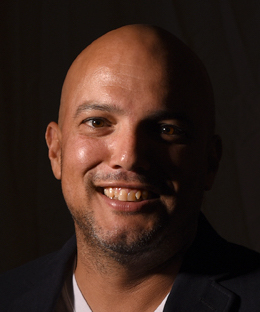 Diego Aparicio is a journalist who specializes in bilingual audiences and multiplatform storytelling. He's spent the last two decades holding multiple news roles in print, TV and digital-first newsrooms such as The Denver Post, The Dallas Morning News, Univision, Mundo Hispánico and NBC/Telemundo.
Aparicio led a news team that won an EPPY Award for best Spanish-language news website and placed finalists in several categories in the José Marti Awards.
Aparicio has been a student media adviser since 2018, supporting student journalists in earning first place awards for breaking news and best news video from the California College Media Association (2019), and best continuous coverage from the Indiana College Press Association (2021).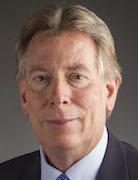 Paul Bittick spent 17 years as the general manager of Mustang Media Group at Cal Poly San Luis Obispo and before that three years as a publisher of a daily newspaper in central California.
Prior to that he worked as a district representative for a California state senator and was even a managing editor of a daily. 
But his roots are in sports, starting as a sports writer for various dailies in California and then worked as a freelance writer covering major college and professional sports for the Associated Press for almost 20 years. He started his sports writing career in high school and college newspapers before spending four years as a journalist in the U.S. Air Force.

Tamara Zellars Buck is a professor of multimedia journalism and chair of the Department of Mass Media at Southeast Missouri State University, Cape Girardeau, where she has taught since 2001. In addition to administrative duties, she teaches courses in media diversity, media law and advanced multimedia storytelling. She ends her work as faculty adviser to the award-winning Arrow student newspaper after 12 years this spring, but she will continue advising the SEMO Association of Black Journalists chapter. A scholar and author, Buck is a sought-after presenter and trainer to improve diversity and inclusion inside newsrooms and within news content.
The former journalist and public-relations practitioner has a juris doctorate emphasizing intellectual property law from the University of Memphis. Her master's degree in administration-public administration and bachelor's degree in mass communication-journalism are from Southeast Missouri State University. She is a 2020-21 AEJMC Institute for Diversity in Leadership Fellow and in 2013 was named to the inaugural class of Kopenhaver Center Fellows. She currently serves on the ACP Board of Directors and formerly served on the CMA board of directors.   @Tzbuck71
Chuck Clark is director of Western Kentucky University Student Publications, a media group that includes the College Heights Herald, Talisman magazine, Cherry Creative branded-content studio, Student Publications Advertising and a collection of specialty publications and websites. He returned to his alma mater in 2012 after 28 years in newsrooms.  @WKUChuckClark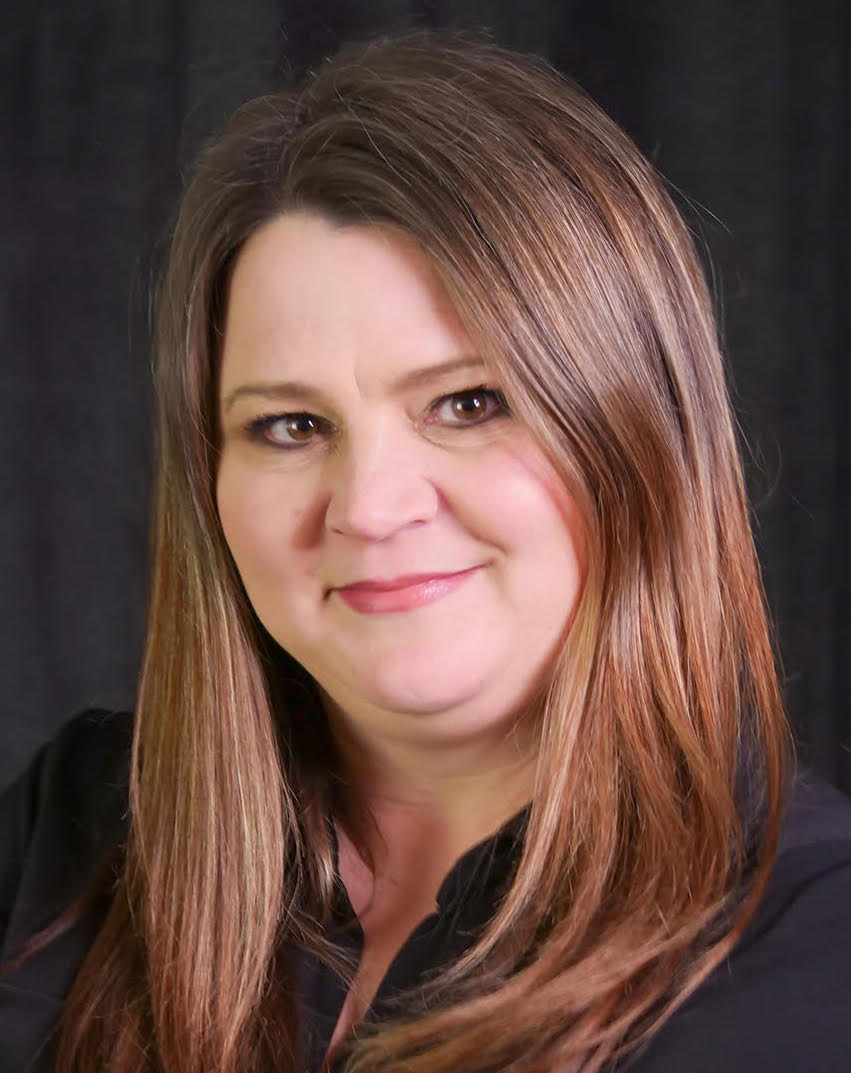 Amy DeVault is a faculty member in the Elliott School of Communication, at Wichita State University (Kansas), and is the faculty adviser to The Sunflower newspaper.
She teaches classes in journalism and visual communication, and she is co-founder and instructor of the popular Flint Hills Media Project — an immersive, multi-media storytelling project class.
Vince Filak is an award-winning teacher, scholar and former college media adviser who serves as a professor of journalism at UW–Oshkosh.
He previously served on the faculty at Ball State University and also taught courses at the University of Missouri and the University of Wisconsin-Madison.
He also formerly advised the Ball State Daily News and The Advance-Titan at UWO. He blogs about journalism, education and weird stuff at DynamicsOfWriting.com.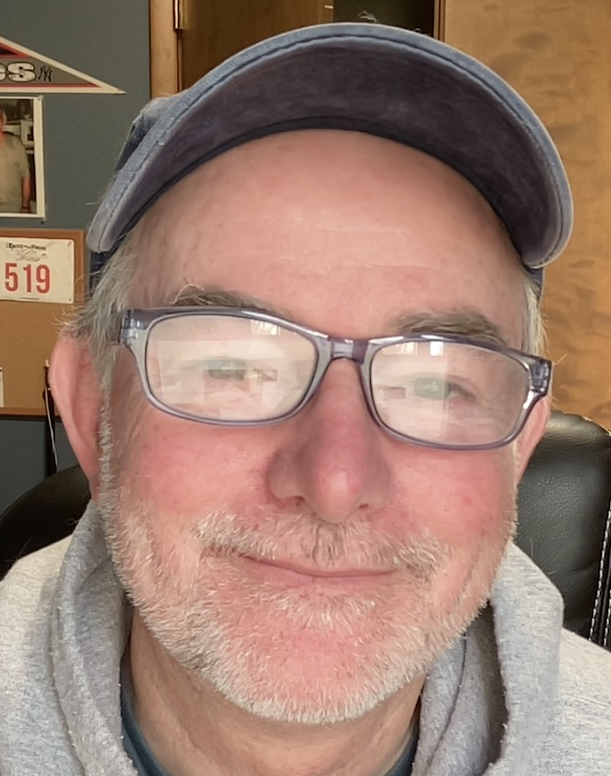 Joe Gisondi is the author of "The Field Guide To Covering Sports," which is used in classes across the country.
He worked as a sports journalist in Florida for more than 20 years and is currently publisher/editor for ColesCountySports.com, the leading source for sports information in east central Illinois.
Gisondi has also taught sports and news journalism for 25 years at both Eastern Illinois University and Valencia College, advising publications that won multiple ACP Pacemakers. He's a staunch believer in the DH, the 3-point shot and that no sport is better to watch in person than professional hockey. And he's a pickleball fanatic, so bring your paddles.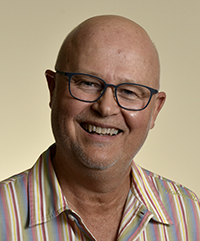 Ron Johnson advised collegiate media for nearly 30 years, at Indiana University, Kansas State University and Fort Hays (Kan.) State University.
His students produced award-winning publications, including the Indiana Daily Student and the Kansas State Collegian newspapers and IU's Inside Magazine, and they won honors in reporting and design from ACP, Columbia Scholastic Press Association, the Hearst Journalism Awards and the Society for News Design.
He now serves as communications director for ACP and National Scholastic Press Association. @ronjohn77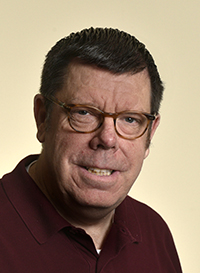 Gary Lundgren, associate director of the National Scholastic Press Association, has received the CSPA Gold Key, NSPA Pioneer, JEA Medal of Merit, ILPC Edith Fox King and TAJE Friend of Journalism Award.
In his 10 years at the University of Arkansas, the Arkansas Traveler newspaper and Razorback yearbook staffs he advised were consistent CSPA Crown and ACP Pacemaker winners.
During his 20 years at Jostens, he launched the Look Book and Jostens Adviser University, and he edited three editions of the 1,2,3 Yearbook Curriculum, as well as Jostens Adviser & Staff magazine.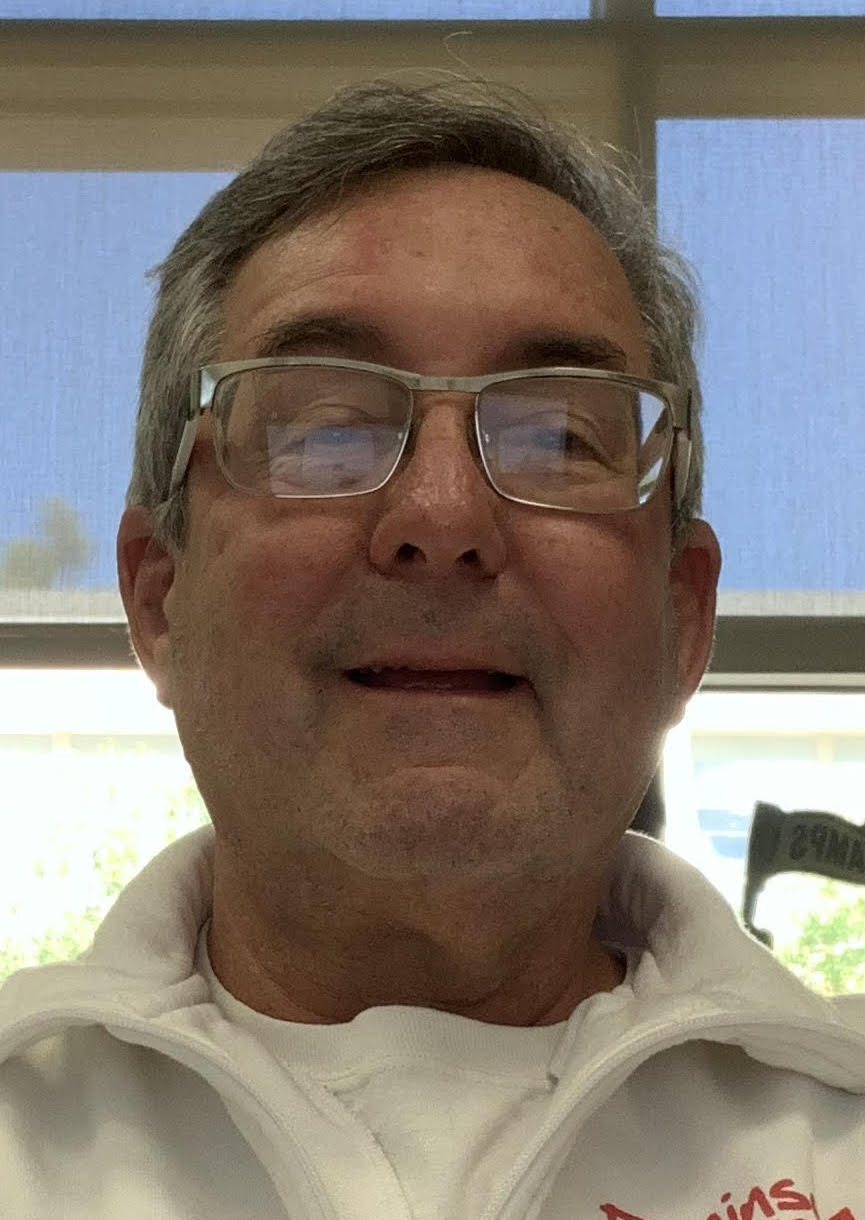 Gary Metzker has been a fulltime lecturer at Long Beach State since 2008 and an adjunct professor at various community colleges in Southern California. Metzker is design adviser for Long Beach State's Pacemaker and Pinnacle Award-winning Daily 49er and Dig Magazine.  
Before his teaching career, Metzker worked at the Los Angeles Times for 24 years.  During that time, Metzker was a member of four Pulitzer Prize-winning staff awards for breaking and spot news.
Metzker has also won 12 Los Angeles Press Club awards and two Medals of Excellence from the Society for News Design. 
In 2021, Metzker was selected by the Journalism Education Association as its Friend of Scholastic Journalism award winner. In 2019, he was selected as the Champion of Journalism Education Award winner by the California Journalism and Media Affiliates. In 2013, Metzker was selected Journalism Educator of the Year by the California Journalism Education Coalition.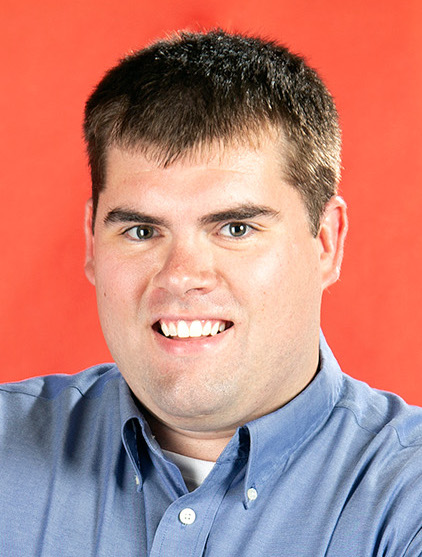 Sam Oldenburg advises student media at Western Kentucky University, where he works with the Talisman life and culture magazine and Cherry Creative branded content studio.
A graduate of WKU's nationally recognized photojournalism program, Sam worked in journalism and marketing before becoming an adviser in 2017. Since then, his students have earned two Associated Collegiate Press Pacemaker awards and four additional finalist recognitions as well as two Columbia Scholastic Press Association Gold Crowns and one Silver Crown and more than 90 individual awards from Associated Collegiate Press, Columbia Scholastic Press Association, College Media Association and College Media Business and Advertising Managers. 
In 2021, Sam was recognized as an Honor Roll Adviser by the College Media Association in the four-year magazine adviser category. Sam also graduated with a master's degree in student affairs in higher education from Western Kentucky University in May 2022. When he's not working, Sam enjoys hiking, kayaking, camping, gardening and assembling IKEA furniture.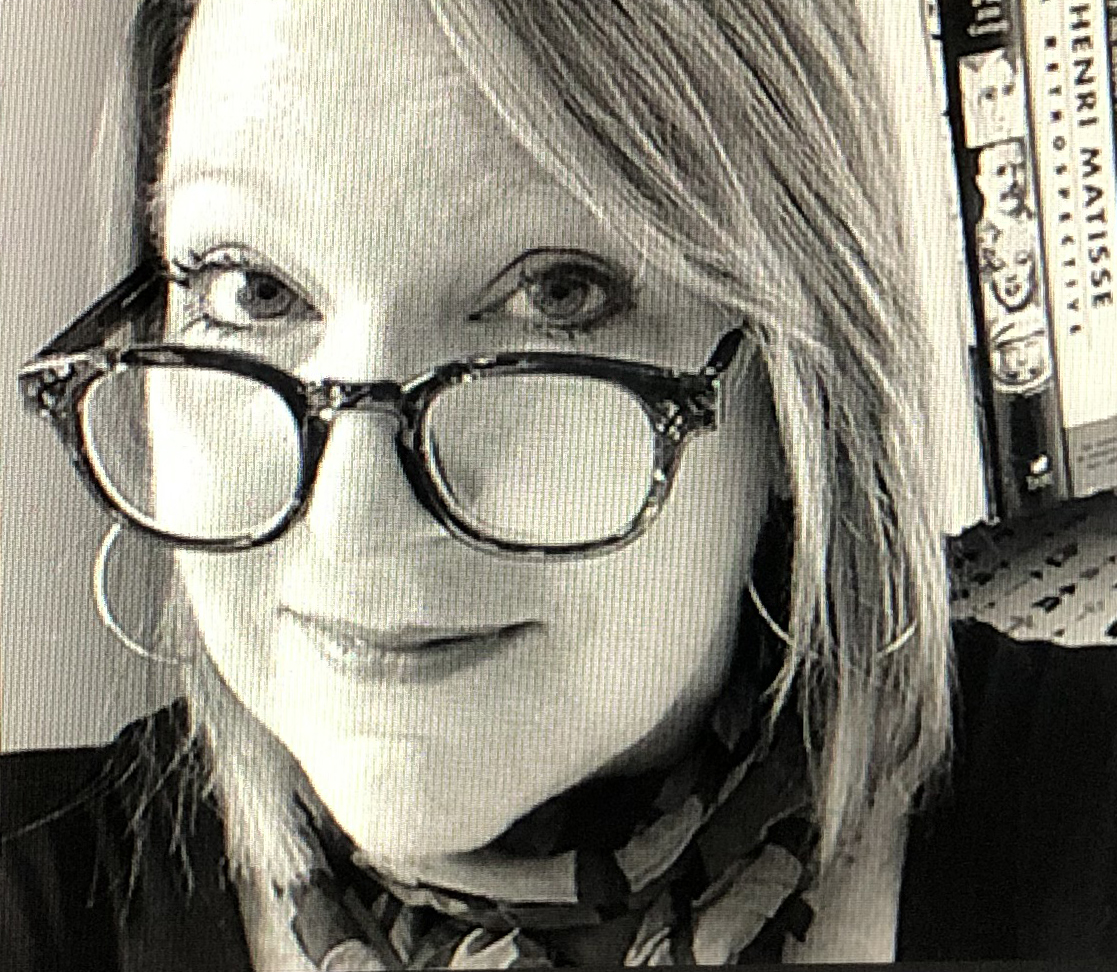 Sara Quinn, a media design consultant and researcher, is a senior fellow at the Hubbard School of Journalism and Mass Communications at the University of Minnesota.
Former president of the Society for News Design, Quinn taught visual journalism at The Poynter Institute for more than a decade. Her eye-tracking research helps journalists determine the best forms for storytelling across all platforms.
Sara teaches workshops around the globe. She has a BA from Wichita State University (Kan.) and a master's in illustration from Syracuse University (N.Y.).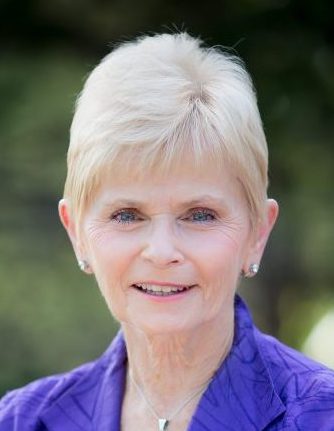 Linda Puntney, an award-winning adviser and student-media consultant, is professor emeritus at Kansas State University. She is the former director of K-State student publications and adviser to the award-winning Royal Purple yearbook.
Puntney is the former executive director of the national Journalism Education Association. She is passionate about the First Amendment, yearbooks and Fritz the wonder dog.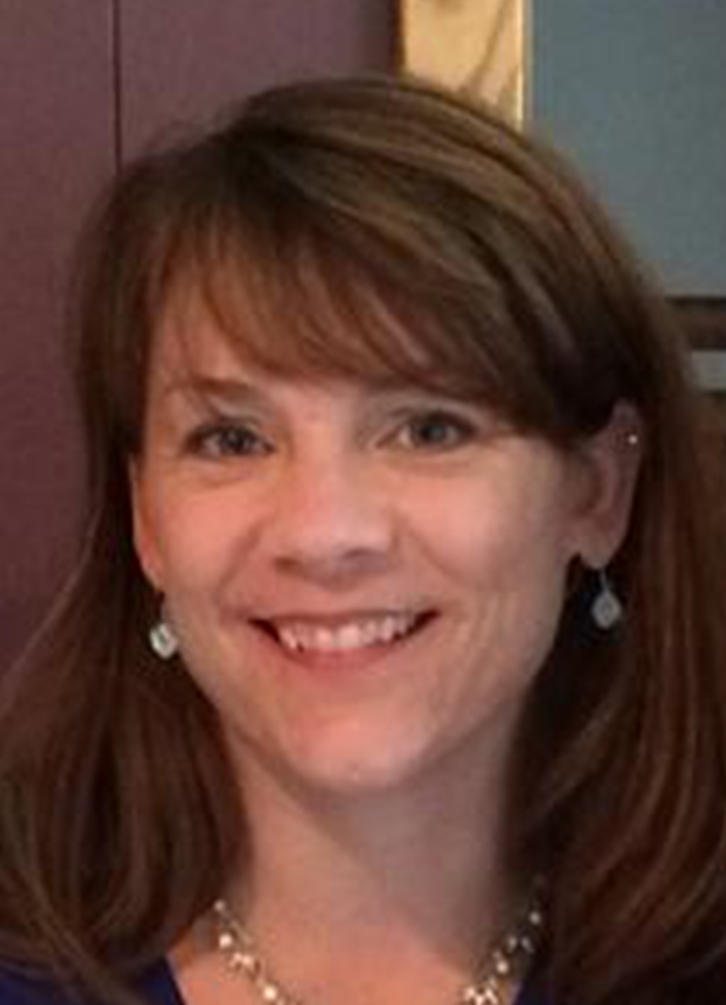 Lisa Renze, an Indianapolis-based freelance journalist, spent the bulk of her career as a journalist at The Indianapolis Star, covering educational legislative issues that impacted the state's fastest-growing school districts. She also worked at The South Bend Tribune and other newspapers and specialty magazines throughout the Midwest.
Her work has taken her on location throughout North America, Europe and Africa, and she's earned SPJ, APME, AP, and Hoosier State Press awards. Additionally, she received an Indiana Judges Association Merit Citation for Journalism for fair and balanced reporting. 
Currently, Lisa is the director of the Unified Media Lab and student publications adviser at Ball State University.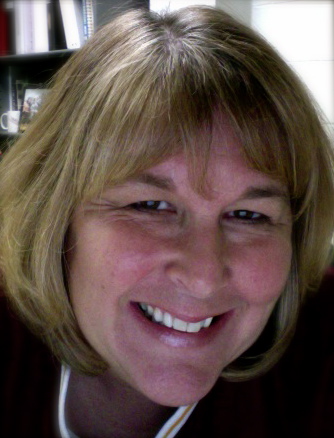 Kathy Simon has been the assistant director of Central Michigan University Student Media for 22 years. Prior to that she served in marketing and sales roles at the Grand Rapids Press, San Jose Mercury News and McClatchy.
She was active in her high school and college newspapers and graduated from Central Michigan..

Working with clients on effective advertising and branding strategies is her life long passion, and she enjoys working with students to ignite the same love. Kathy is the proud momma-bear to CMU's 7x national College Media Company of the Year (CMBAM 2014-2021) Central Michigan Life.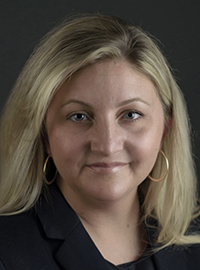 Elizabeth Smith is the director of Pepperdine Graphic Media and a journalism professor. She is an award-winning journalist with 21 years of professional experience, including print, web and broadcast news.
Smith is the president-elect of the ACP Board of Directors and the president of the California College Media Association.  @tweetinginla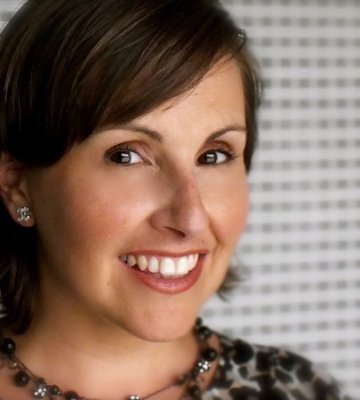 Nicole Vargas joined San Diego City College as an assistant professor of digital journalism in August 2018.
With a passion for digitally driven storytelling, Vargas teaches journalism skills classes and serves as student media adviser for City Times Media, the award-winning digital news platform featuring award-winning, student-produced work in online news, TV news, magazine, and radio/podcast.
Vargas came to City College from San Diego State University, where she was the internship coordinator in the School of Journalism & Media Studies. She previously worked as a print journalist and multimedia producer, spending a decade at The San Diego Union-Tribune.
Vargas is active on the boards of the San Diego Press Club, the Journalism Association of Community Colleges and the California Scholastic Press Association.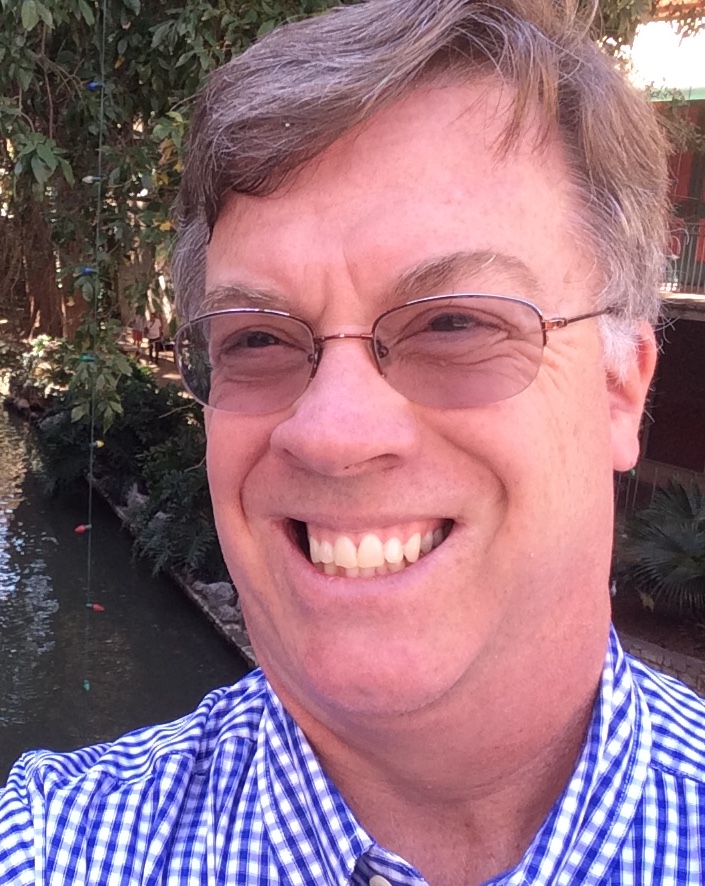 Bradley Wilson, an associate professor at Midwestern State University, Wichita Falls, Texas, received his doctoral degree in public administration but got his start as a photojournalist.
Wilson is editor of the Journalism Education Association magazine, Communication: Journalism Education Today, and he is managing editor of the College Media Association's College Media Review.  @bradleywilson09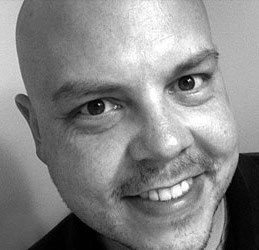 Charlie Weaver is the executive director and general manager of MN Daily Media at the University of Minnesota, Minneapolis. A frequent speaker on advertising and marketing, he is past president of College Media Business and Advertising Managers.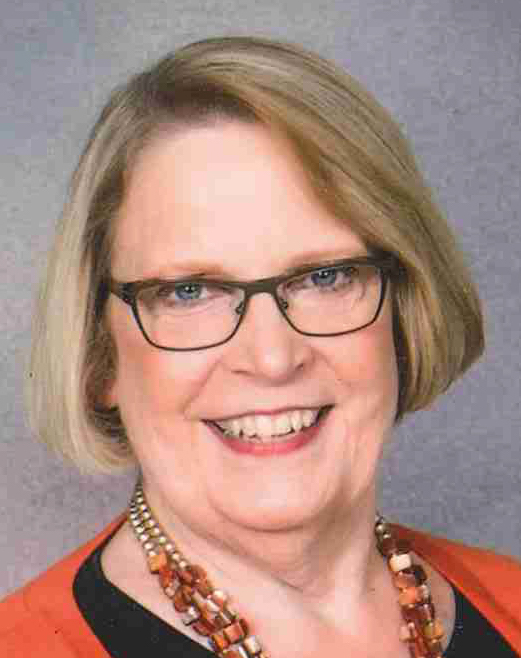 Laura Widmer, executive director at Associated Collegiate Press/National Scholastic Press Association, oversees conventions, conferences and workshops, as well as advisory committees for both organizations.
Widmer's background includes two years of high school advising and 29 years of advising award-winning publications at Northwest Missouri State University. She founded a newspaper in her hometown, Salisbury, Missouri, in 2008. After Northwest, she was general manager of the Iowa State Daily.