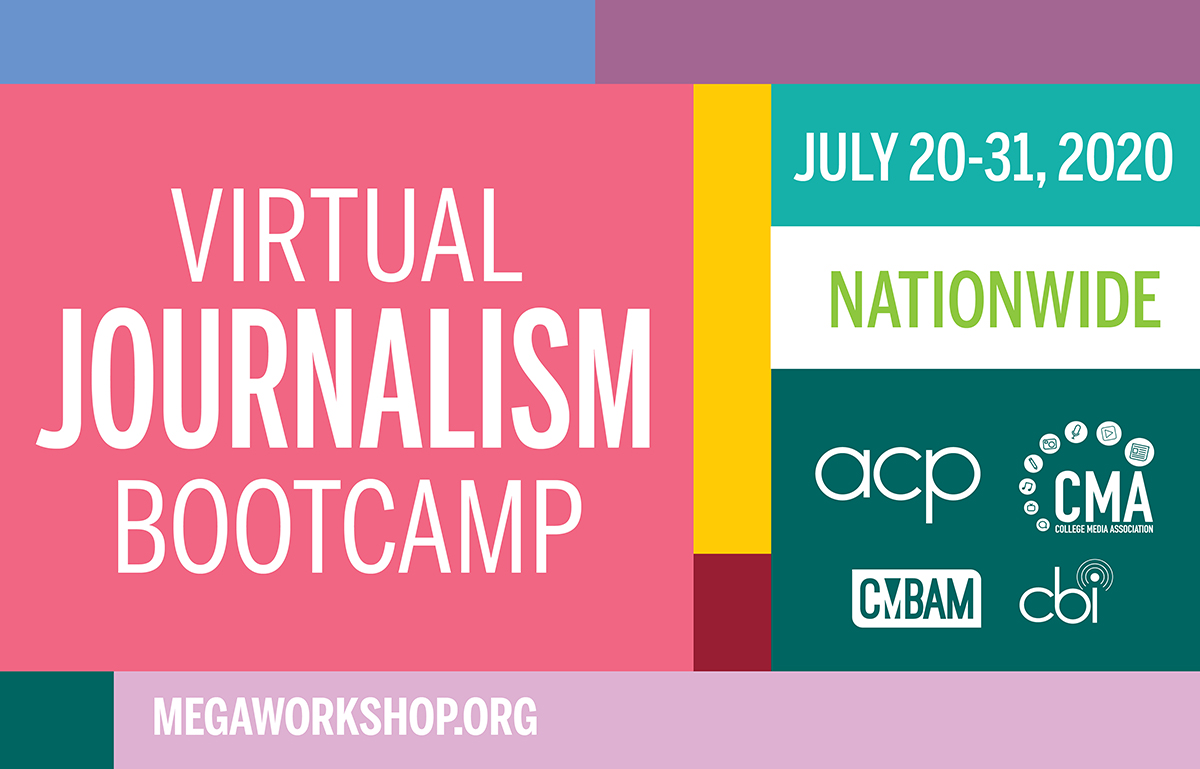 The College Media Mega Workshop, the nation's largest summer workshop for collegiate media, will transform into the Virtual Journalism Workshop in July 2020, with a series of hands-on training opportunities in journalism, advertising and marketing.
Explore coverage, content, policies and approaches across platforms. Enroll in traditional tracks, and then expand your knowledge by enrolling short sessions on specific topics. Send one-on-one time with the workshop's speakers and instructors. We'll critique publications, portfolios and résumés, and we'll discuss the management and the direction of your media.
We'll share more information here as it becomes available. Stay safe, and stay in touch.