Bill Elsen Journalism Excellence Scholarship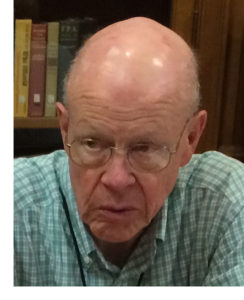 The inaugural Bill Elsen Journalism Excellence Scholarship honors the former Washington Post editor and a long-time advocate for collegiate journalists as editor-in-residence for the College Media Mega Workshop.
The scholarship provides free workshop registration for the recipient. It does not include travel and accommodations.
Qualified applicants must serve on a college media staff next academic year and show journalistic potential, with a vision on how to serve your collegiate readership/audience.
To apply, submit a single PDF file that includes three components —
(1) a cover letter with 3-5 paragraphs on how attending the Mega Workshop will help you reach your journalism goals and support your student media,
(2) an updated résumé, and
(3) your adviser's recommendation.
Submit your PDF file by June 25 to Laura Widmer, ACP executive director, laura@studentpress.org.