2023 faculty
The ACP College Media Mega Workshop brings together some of the nation's leading collegiate-media advisers and journalism educators, with years of experience in training collegiate journalists.
Leadership: Chuck Clark and Elizabeth Smith
Design: Gary Metzker and Paige Connor

Reporting: Vince Filak and Lori Keekley
Advanced Reporting: Lisa Renze Rhodes
Digital Reporting and Storytelling: Sara Quinn
Deliberative Journalism: Jenny Fischer and Martín Carcasson
Business/Advertising: Kathy Simon
Sports: Joe Gisondi and Paul Bittick
Advisers: Tamara Zellars Buck
Magazine: Sam Oldenburg
Yearbook: Linda Puntney and Gary Lundgren
Photojournalism: Bradley Wilson
Social media, promotion & audience engagement: Steven Chappell 
Visiting editor across tracks: Rick Green
Editor-in-residence: Bill Elsen
Workshop director: Laura Widmer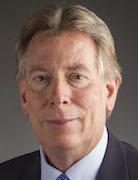 Paul Bittick spent 17 years as the general manager of Mustang Media Group at Cal Poly San Luis Obispo and before that three years as a publisher of a daily newspaper in central California.
Prior to that he worked as a district representative for a California state senator and was even a managing editor of a daily. 
But his roots are in sports, starting as a sports writer for various dailies in California and then worked as a freelance writer covering major college and professional sports for the Associated Press for almost 20 years. He started his sports writing career in high school and college newspapers before spending four years as a journalist in the U.S. Air Force.

Tamara Zellars Buck is a professor of multimedia journalism and chair of the Department of Mass Media at Southeast Missouri State University, Cape Girardeau, where she has taught since 2001. In addition to administrative duties, she teaches courses in media diversity, media law and advanced multimedia storytelling. She ends her work as faculty adviser to the award-winning Arrow student newspaper after 12 years this spring, but she will continue advising the SEMO Association of Black Journalists chapter. A scholar and author, Buck is a sought-after presenter and trainer to improve diversity and inclusion inside newsrooms and within news content.
The former journalist and public-relations practitioner has a juris doctorate emphasizing intellectual property law from the University of Memphis. Her master's degree in administration-public administration and bachelor's degree in mass communication-journalism are from Southeast Missouri State University. She is a 2020-21 AEJMC Institute for Diversity in Leadership Fellow and in 2013 was named to the inaugural class of Kopenhaver Center Fellows. She currently serves on the ACP Board of Directors and formerly served on the CMA board of directors.   @Tzbuck71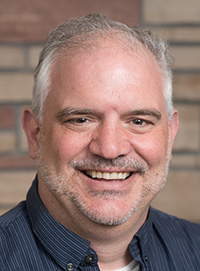 Martín Carcasson, Ph.D., is a professor in the Communication Studies department of Colorado State University and the founder and director of the CSU Center for Public Deliberation.
His research focuses on helping local communities address "wicked problems" more productively through improved public communication, community problem solving and collaborative decision-making. The center is a practical, applied extension of his work, and it functions as an impartial resource dedicated to enhancing local democracy in northern Colorado.
Carcasson and the CPD staff train students to serve as impartial facilitators, who then work with local governments, school districts and community organizations to design, facilitate and report on innovative projects and events on key community issues.
In fall 2021, he helped launch the Northern Colorado Deliberative Journalism Project, which is working to support and reimagine local journalism through collaborative efforts that combine the best of journalism with deliberative principles.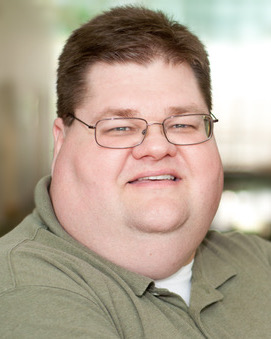 Steven Chappell is an instructor of mass media and director of student publications at Northwest Missouri State University.
He has been a media adviser and active member of College Media Association and Associated Collegiate Press since 1993, and he was a professional journalist for 10 years before he began advising college media.
He is the founder of the Twitter feed @comminternships, which shares internship and entry-level openings in communication jobs across the globe.
Chappell has been a professional journalist for more than 40 years and a college media adviser for more than 30 years. He was named to the College Media Advisers Four-Year College Newspaper Adviser Honor Roll in 2004 for outstanding media advising and his service to the organization, and he was named Missouri College Media Association Adviser of the Year for 2016.
Chuck Clark is director of Western Kentucky University Student Publications, a media group that includes the College Heights Herald, Talisman magazine, Cherry Creative branded-content studio, Student Publications Advertising and a collection of specialty publications and websites. He returned to his alma mater in 2012 after 28 years in newsrooms.  @WKUChuckClark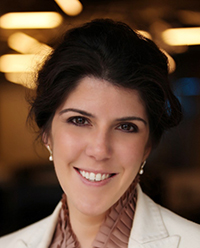 Paige K. Connor is a designer, strategist and founder of pkcxstrategy, a customer experience and visual strategy consultancy.
Connor devotes most of her consulting and workshops to helping organizations create strategic forward-looking, innovative and compelling customer experiences across multiple platforms and forms of engagements.
She is also president and chair of the SND Foundation, the charitable arm of the Society for News Design, whose focus is on supporting students and young professionals, promoting and facilitating design and visual storytelling practices for accessibility and creating a standard of inclusive design. The groups are now partners with ACP.
Her 20+ year career has included print, digital, product management and innovation experience working with various organizations including Bloomberg LP, Gannett, University of Florida, Ball State University, CQ, internationally recognized children's hospitals, health care providers, industry leading holding companies, REALTOR, education, legal and telecommunication associations and more. Paige's design and strategy work have garnered numerous awards for herself and her clients over the course of her career.
She is a Ball State graduate with a degree in journalism graphics.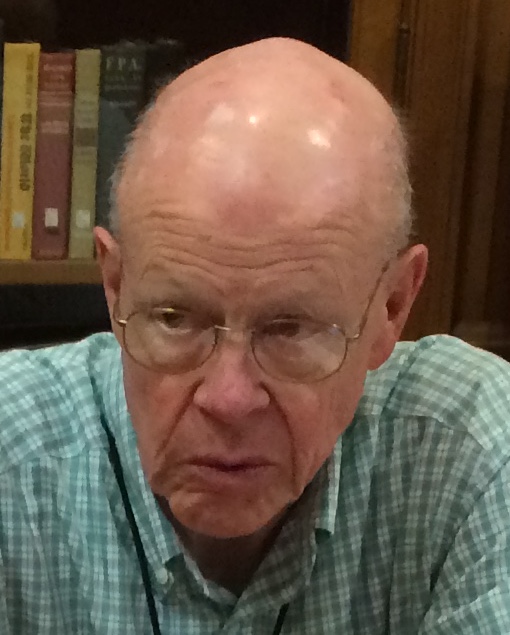 Bill Elsen, primarily an editor during a 33 1/2-year career at The Washington Post, is editor-in-residence at the workshop.
Sign up at to meet him and discuss internship and job possibilities, your portfolio and anything else on your mind.
At the Post, he spent 7 1/2 years as a director of recruiting and hiring for the newsroom. He also worked as a night and assignment editor on the national desk, a sports and metro copy editor, executive sports editor, metro staff writer, assistant foreign editor, night city editor and night news editor.
He edits for Twice Media Productions, a video company, and is a former board member of the Sigma Delta Chi Foundation of Washington, D.C. He teaches at journalism conventions and workshops, and has been a consultant in college newsrooms.
Vince Filak is an award-winning teacher, scholar and former college media adviser who serves as a professor of journalism at UW–Oshkosh.
He previously served on the faculty at Ball State University and also taught courses at the University of Missouri and the University of Wisconsin-Madison.
He also formerly advised the Ball State Daily News and The Advance-Titan at UWO. He blogs about journalism, education and weird stuff at DynamicsOfWriting.com.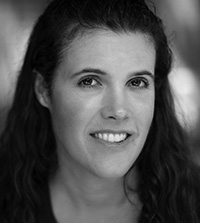 Jenny Fischer is an instructor in journalism and mass communication at Colorado State University.
She has 20 years of experience as a creative professional, with experience ranging from publication production and management to digital marketing strategy. During that time, she has been an assistant director for Rocky Mountain Student Media Corp. and a creative services manager for an event company serving clients around the globe, and she has maintained a handful of small businesses as design clients.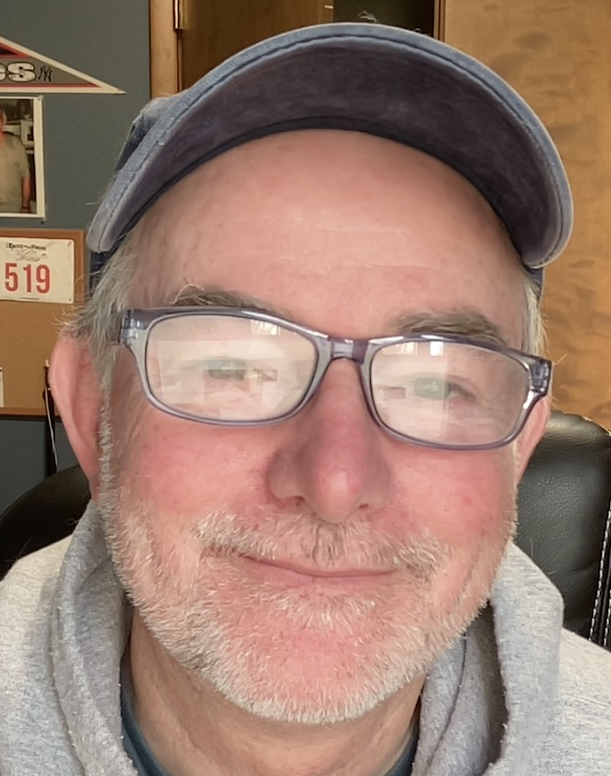 Joe Gisondi is the author of "The Field Guide To Covering Sports," which is used in classes across the country.
He worked as a sports journalist in Florida for more than 20 years and is currently publisher/editor for ColesCountySports.com, the leading source for sports information in east central Illinois.
Gisondi has also taught sports and news journalism for 25 years at both Eastern Illinois University and Valencia College, advising publications that won multiple ACP Pacemakers. He's a staunch believer in the DH, the 3-point shot and that no sport is better to watch in person than professional hockey. And he's a pickleball fanatic, so bring your paddles.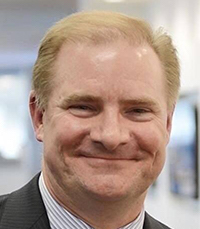 Rick Green is executive editor and chief content officer of the Press Democrat, Santa Rosa, California. He joins the workshop as a visiting editor who will speak across our learning tracks.
Green also serves as chief content officer of the Press Democrat's parent company, Sonoma Media Investments.
Green, from Ohio, started his journalism career as a high school sophomore.
As editor of the Courier Journal, Louisville, Kentucky, Green led the newsroom to a 2020 Pulitzer Prize.
Before his Louisville post, Green was top editor at The Desert Sun in Palm Springs; The Des Moines Register, in Iowa; and The Record and northjersey.com in Bergen County, New Jersey. He also served as a regional president and publisher at The Register and The Cincinnati Enquirer.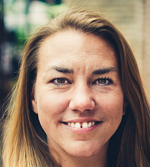 Lori Keekley rejoined Associated Collegiate Press/National Scholastic Press Association in July 2022 as the associate director responsible for Quill and Scroll. The international honor society for scholastic journalism merged with NSPA on July 1, 2022.
Keekley is a former collegiate editor and award-winning newspaper adviser and journalism teacher. She had served as a journalism teacher and newspaper adviser at St. Louis Park High School (Minnesota) since 2002. Her teaching and journalism experience includes Plymouth Middle School (Minnesota) and Portage High School (Indiana).
She has been honored as Dow Jones News Fund National High School Journalism Teacher of the Year, with the Gold Key from Columbia Scholastic Press Association and the Pioneer Award from NSPA.
She was director of national contests and critiques for NSPA and ACP from 1998 to 2000.
Gary Lundgren, associate director of the National Scholastic Press Association, has received the CSPA Gold Key, NSPA Pioneer, JEA Medal of Merit, ILPC Edith Fox King and TAJE Friend of Journalism Award.
In his 10 years at the University of Arkansas, the Arkansas Traveler newspaper and Razorback yearbook staffs he advised were consistent CSPA Crown and ACP Pacemaker winners.
During his 20 years at Jostens, he launched the Look Book and Jostens Adviser University, and he edited three editions of the 1,2,3 Yearbook Curriculum, as well as Jostens Adviser & Staff magazine.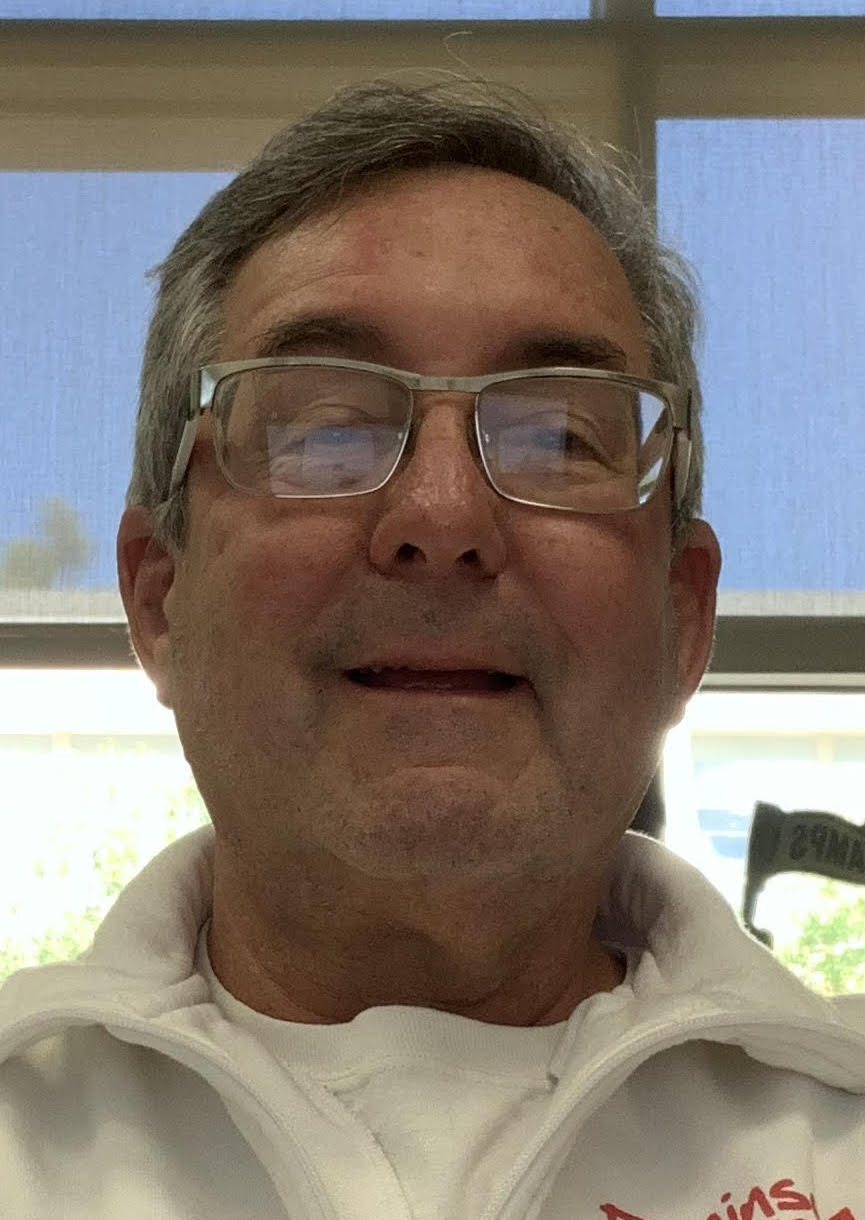 Gary Metzker has been a fulltime lecturer at Long Beach State since 2008 and an adjunct professor at various community colleges in Southern California. Metzker is design adviser for Long Beach State's Pacemaker and Pinnacle Award-winning Daily 49er and Dig Magazine.  
Before his teaching career, Metzker worked at the Los Angeles Times for 24 years.  During that time, Metzker was a member of four Pulitzer Prize-winning staff awards for breaking and spot news.
Metzker has also won 12 Los Angeles Press Club awards and two Medals of Excellence from the Society for News Design. 
In 2021, Metzker was selected by the Journalism Education Association as its Friend of Scholastic Journalism award winner. In 2019, he was selected as the Champion of Journalism Education Award winner by the California Journalism and Media Affiliates. In 2013, Metzker was selected Journalism Educator of the Year by the California Journalism Education Coalition.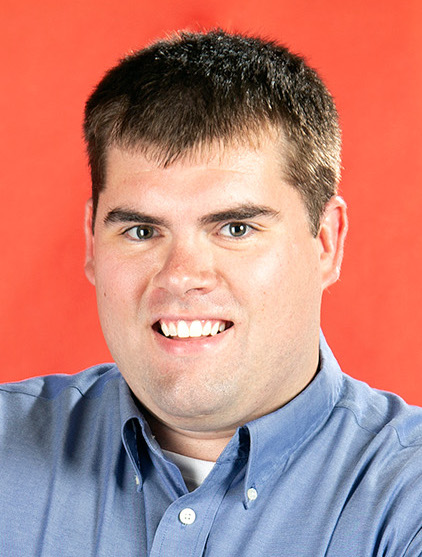 Sam Oldenburg advises student media at Western Kentucky University, where he works with the Talisman life and culture magazine and Cherry Creative branded content studio.
A graduate of WKU's nationally recognized photojournalism program, Sam worked in journalism and marketing before becoming an adviser in 2017. Since then, his students have earned two Associated Collegiate Press Pacemaker awards and four additional finalist recognitions as well as two Columbia Scholastic Press Association Gold Crowns and one Silver Crown and more than 90 individual awards from Associated Collegiate Press, Columbia Scholastic Press Association, College Media Association and College Media Business and Advertising Managers. 
In 2021, Sam was recognized as an Honor Roll Adviser by the College Media Association in the four-year magazine adviser category. Sam also graduated with a master's degree in student affairs in higher education from Western Kentucky University in May 2022. When he's not working, Sam enjoys hiking, kayaking, camping, gardening and assembling IKEA furniture.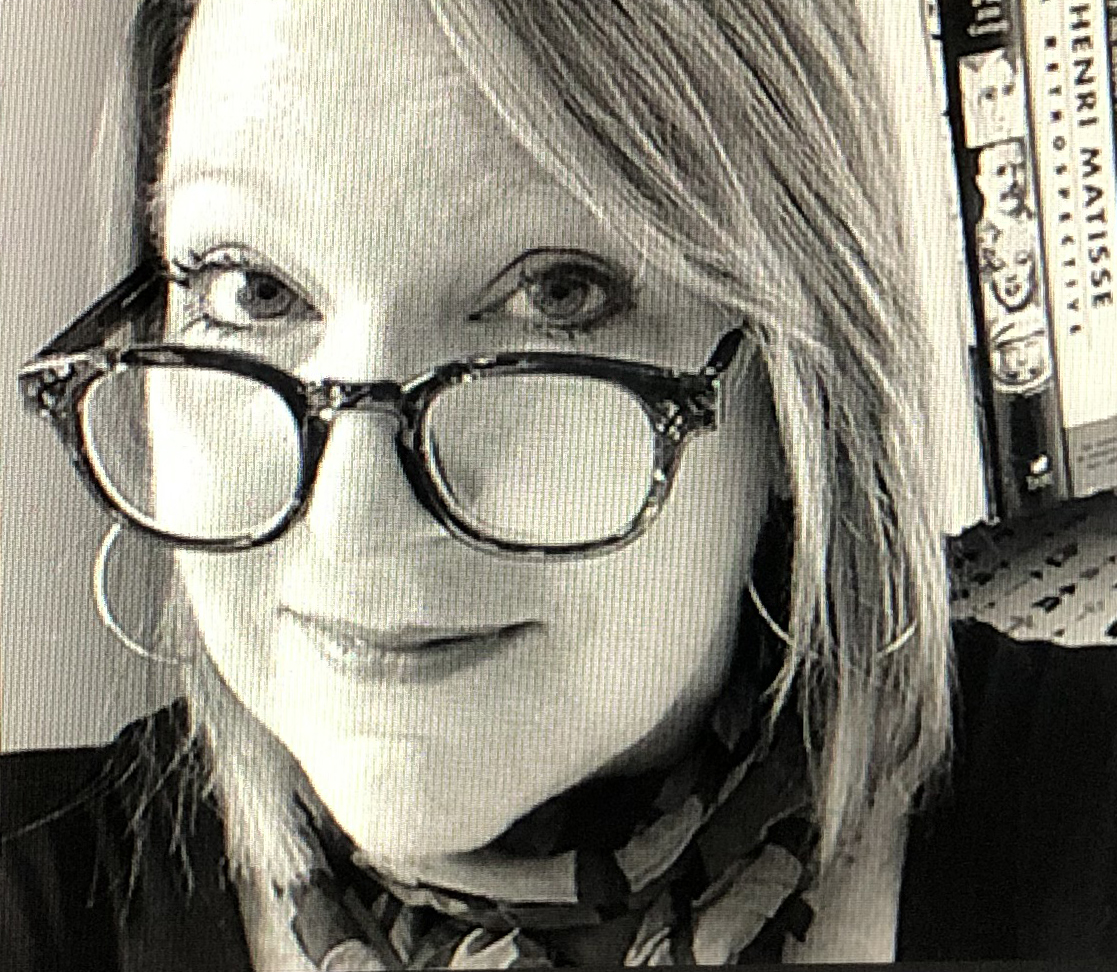 Sara Quinn, a media design consultant and researcher, is a senior fellow at the Hubbard School of Journalism and Mass Communications at the University of Minnesota.
Former president of the Society for News Design, Quinn taught visual journalism at The Poynter Institute for more than a decade. Her eye-tracking research helps journalists determine the best forms for storytelling across all platforms.
Sara teaches workshops around the globe. She has a BA from Wichita State University (Kan.) and a master's in illustration from Syracuse University (N.Y.).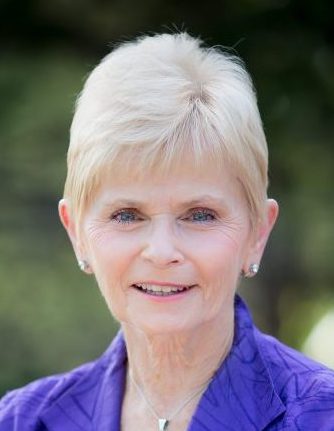 Linda Puntney, an award-winning adviser and student-media consultant, is professor emeritus at Kansas State University. She is the former director of K-State student publications and adviser to the award-winning Royal Purple yearbook.
Puntney is the former executive director of the national Journalism Education Association. She is passionate about the First Amendment, yearbooks and Fritz the wonder dog.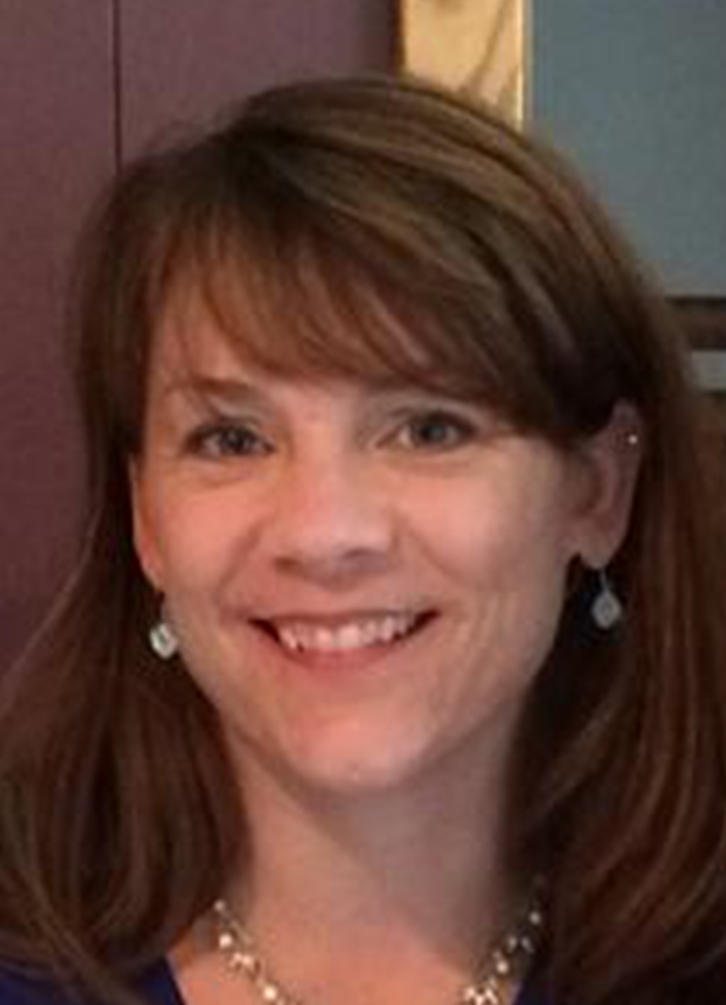 Lisa Renze Rhodes, an Indianapolis-based freelance journalist, spent the bulk of her career as a journalist at The Indianapolis Star, covering educational legislative issues that impacted the state's fastest-growing school districts. She also worked at The South Bend Tribune and other newspapers and specialty magazines throughout the Midwest.
Her work has taken her on location throughout North America, Europe and Africa, and she's earned SPJ, APME, AP, and Hoosier State Press awards. Additionally, she received an Indiana Judges Association Merit Citation for Journalism for fair and balanced reporting. 
Currently, Lisa is the director of the Unified Media Lab and student publications adviser at Ball State University.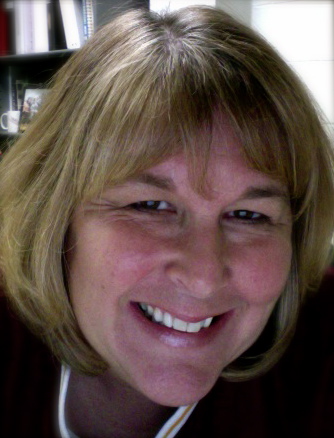 Kathy Simon has been the assistant director of Central Michigan University Student Media for 22 years. Prior to that she served in marketing and sales roles at the Grand Rapids Press, San Jose Mercury News and McClatchy.
She was active in her high school and college newspapers and graduated from Central Michigan..

Working with clients on effective advertising and branding strategies is her life long passion, and she enjoys working with students to ignite the same love. Kathy is the proud momma-bear to CMU's 7x national College Media Company of the Year (CMBAM 2014-2021) Central Michigan Life.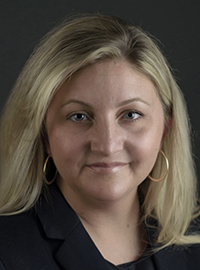 Elizabeth Smith is the director of Pepperdine Graphic Media and a journalism professor. She is an award-winning journalist with 21 years of professional experience, including print, web and broadcast news.
Smith is the president-elect of the ACP Board of Directors and the president of the California College Media Association.  @tweetinginla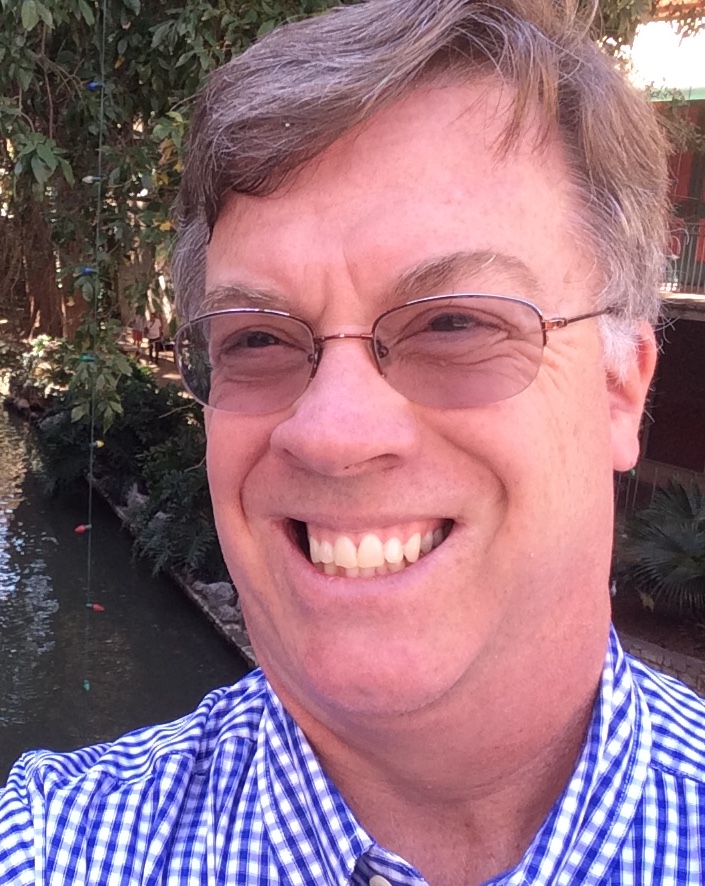 Bradley Wilson, an associate professor at Midwestern State University, Wichita Falls, Texas, received his doctoral degree in public administration but got his start as a photojournalist.
Wilson is editor of the Journalism Education Association magazine, Communication: Journalism Education Today, and he is managing editor of the College Media Association's College Media Review.  @bradleywilson09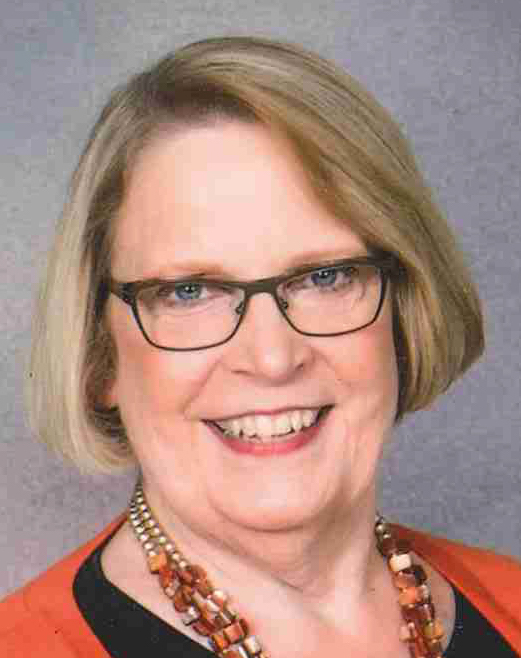 Laura Widmer, executive director at Associated Collegiate Press/National Scholastic Press Association, oversees conventions, conferences and workshops, as well as advisory committees for both organizations.
Widmer's background includes two years of high school advising and 29 years of advising award-winning publications at Northwest Missouri State University. She founded a newspaper in her hometown, Salisbury, Missouri, in 2008. After Northwest, she was general manager of the Iowa State Daily.